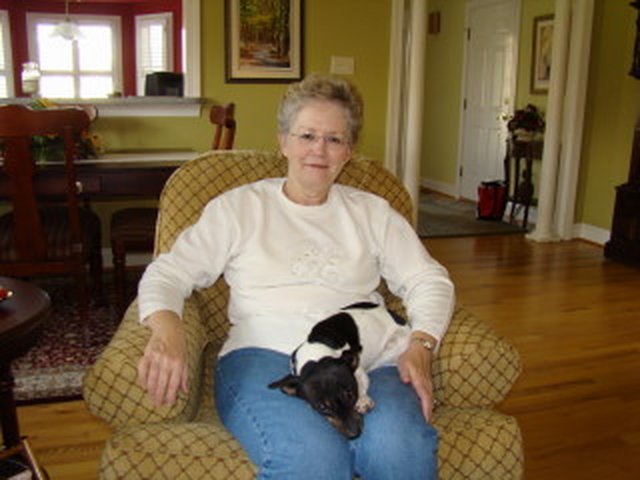 ALFRUN

Bernie and Teresa are thrilled to share how much they love "Alfie". They adopted her in October and she is estimated to be about 3 yrs of age. She has become quite the typical rattie companion and even "helps" with the laundry!
Alfie has adjusted very well with her new parents whom are both retired, and wasn't shy for very long. She follows them around everywhere and they rarely leave her alone. She is an only pet, but gets along well with other dogs when around them. She does love to snuggle alot! And, it sounds like Alfie has learned how to do rattie-500's throughout the house, especially early in the mornings. They agree that it's very entertaining and not a problem at all.

Alfie lives with Bernie and Teresa in Woodstock, VA.