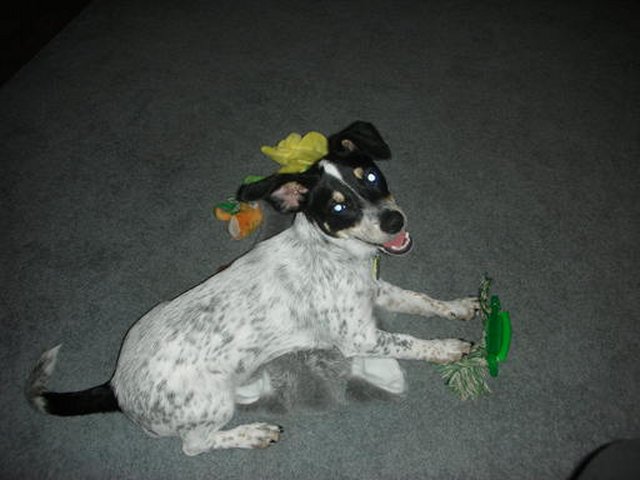 CADENCE, now MILO

Milo is your typical Rattie with an abundance of energy but also an abundance of love. Milo loves to run around, acting like a crazy nut. When he is finally tired though, he the biggest cuddler, sleeping in your arms.

Milo is getting to be big. He's weighing in at 21LBS and is estimated to be at least 30LBS. The family is waiting for those Rattie ears to fully stand up though.

Milo must have been a fish or bird in a previous life because he loves the water and heights. He loves showers, baths, and pools but ironically hates to be walked in the rain. Whenever he's hiding somewhere in the house, he can be found sitting in the tub. If Milo isn't sitting in the tub, he's trying to climb the highest chair or jump from one bed to another.

The Melissaratos family is so grateful to Ratbone Rescues for allowing them to include this little bundle of joy into their family.