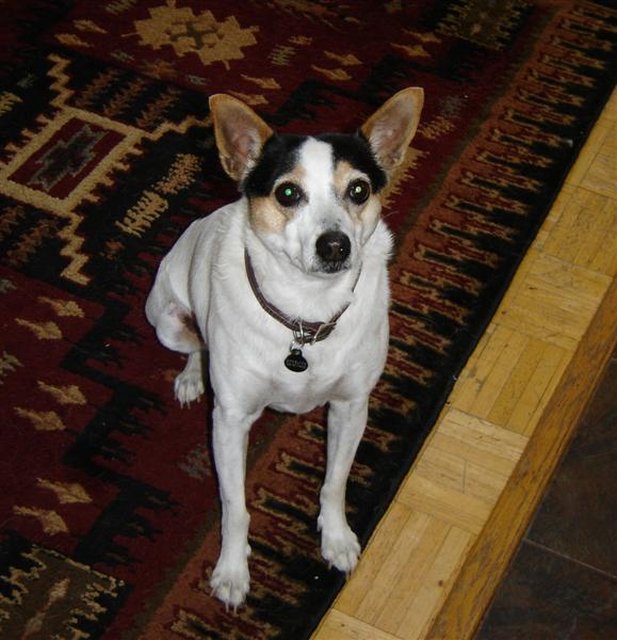 ANGELINA

I have adopted 3 dogs, 2 of them from Ratbone Rescues. There is nothing to compare to the joy of giving a dog a second chance. Anyone can buy a dog from a pet store or a breeder, but it takes determination and dedication to adopt, especially the ones that aren't young and perfect. I can tell you that nothing will make you feel more joyful than to see a dog who is coming out of their shell and exploring life.

Angelina had some slight aggression issues from being crated for so long, but now she is over that! She loves to snuggle and have her belly rubbed.

If someone you know is looking for a dog, please get them to adopt. There are so many that need a home and they will be forever grateful to you. Every time you look in their eyes, or see them playing and enjoying life, you will know that you are the reason they exist.

Kelly

Angelina lives with her new mom Kelly and canine sister Hanna.
Photo 17 of 43, Angelina _Medium_.JPG, 75KB, 617x640, 208 Hits
Other Sizes:
Original
Medium