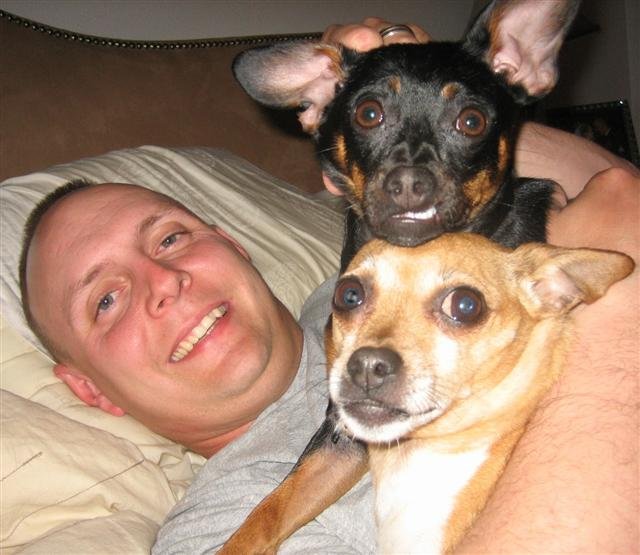 NORAH
Photo: Daddy Scot, Norah (top) and Mollie (bottom).

This year we moved across the country. Being so far away from everyone made us all a little homesick. That's when I found the Ratbone Rescues website. On it was a picture of a tiny little shadow of a dog. I knew right away that this little ball of energy would be the perfect little sister for our rattie Mollie. Norah and Mollie began playing right away, and have not stopped since.

Norah has adjusted well to her new home. She has quickly instilled her place in our family and in our hearts. Our pet family now feels complete, and we are so happy that Mollie has constant companionship and Norah has an older dog to help her understand how a dog should behave and be loved.

Just like Mollie, Norah has proven to be a loving and playful companion that only serves to make our lives that much sweeter.

Thank you Ratbone Rescues!

Nora now lives in Washington with Scot, Kara, and Mollie.
Canon Powershot SD400
Full EXIF / IPTC
Photo 15 of 43, Scot_ Norah_ Mollie Patterson _Small_.jpg, 57KB, 640x555, 215 Hits
Other Sizes:
Original
Medium