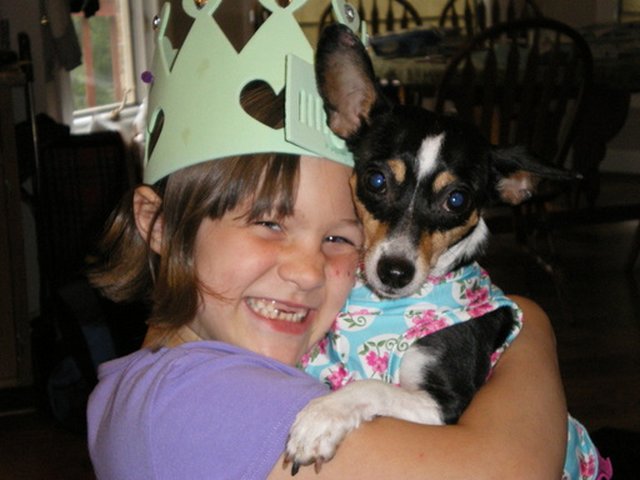 SCOOTER

Scooter is just wonderful with both of the children. She has surprised them all by obeying commands given by the 5 year old Aimee. The little girl is totally head over heels in love with their precious Scooter.
Sara tells that just the other day, they were all snuggled on the couch, with Scooter hugged up to the 5 yr old. Aimee let out a huge sigh and said, "Mom, I just love our Scooter Soooooo Much."

Sara and the Aimee's favorite thing about Scooter is that she is a total snuggler who would prefer someone to be carrying her around or sitting with her cuddled on their lap 24/7..what a happy dog she is now, living like a Princess and a real life Happy Tail!

Scooter Short Legs is forever home with Sara and Doug Woosley and their 2 children in Shepherdsville, KY.
Pentax Corporation Pentax Optio M30
Full EXIF / IPTC
Photo 4 of 43, SCOOTER SHORT-AIMEE-WOOSLEY.jpg, 48KB, 640x480, 360 Hits
Other Sizes:
Original
Medium