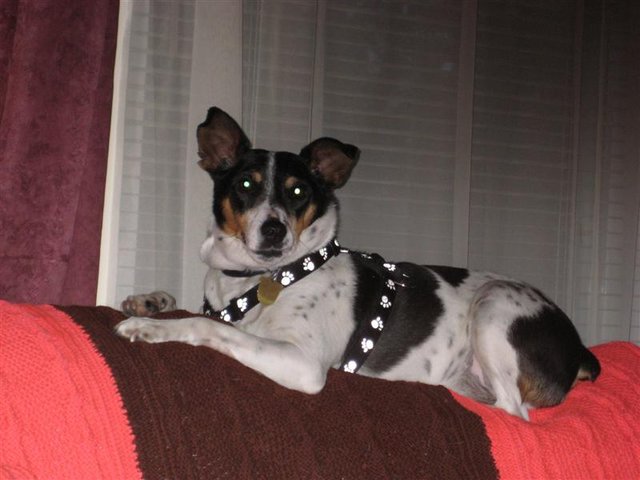 LEO

Leo traveled home to Massachusetts in early October. The first week was a 'little shakey' because Gary's 2 cats Did Not Want a Dog !!!!
Leo soon won the cats over, though, and now they sleep together, play together, and even wash each other !

Gary travels a lot, and Leo is his constant traveling companion.
During a recent trip to Florida, they went through many drive in restaurants to eat. Leo always got his own hamburger. Leo soon learned that Drive Thru = Hamburger !! Leo became quite upset with Gary, when going through Toll Booths, he did not receive his burger !

Another thing that Gary and Leo do is take a shower together about once a week. Leo will jump right in with Gary. He has his own shampoo, so Gary just lathers him right up, rinses him off, and Leo is good to go for another week.

LEO lives with his new forever dad, Gary Francis, in Chelmsford, Massachusetts.