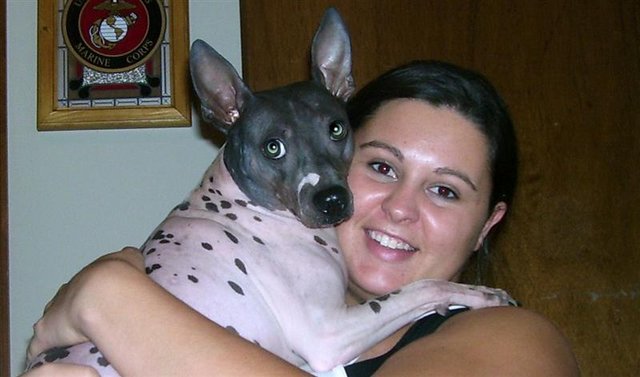 SPANKY
Photo: Spanky and his mom Brittany

My husband and I adopted Spanky, an A H T, in February 2007. From day one he has been a cuddler. If you are sitting or laying down he cannot just be next to you- he has to be sitting on you! Though he will be 3 years old this year he still very much acts like a little puppy.
He is so smart- he learned how to give high fives and gives kisses within minutes. Today, I have no allergic reaction to Spanky (even without meds) and Spanky is a happy, playful boy. We are so happy to have him and we wish everyone could find Ratbone Rescues to find their perfect companion. By Brittany

SPANKY's mom and dad are Brittany and Joshua Jewett of Oklahoma City, Oklahoma.