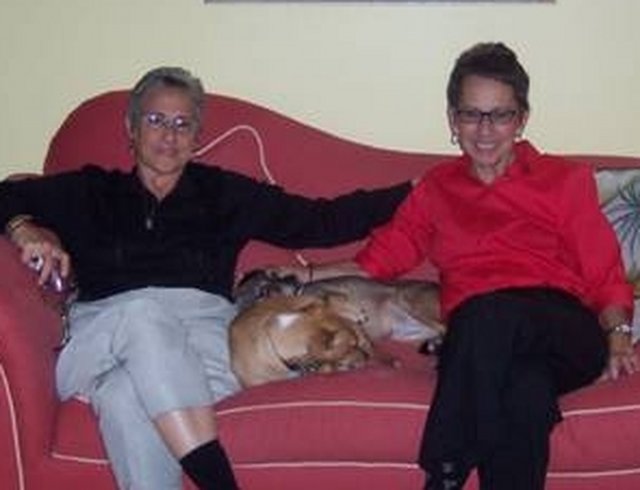 NICK

Nick joined the family in January, 08. Nick is the Perfect Match for them, and for their 9 year old female Chihuahua mix, Hannah.

Ronnie described Nick as being the 'most perfect ever dog'. She said he fit in with their family right from the first few minutes, practically. The 2 dogs meshed immediately.

Soma tells that she knew from the first moment she saw Nick and Mary Kay, his foster mom, coming across a dog park to meet them, that Nick was the ONE!!! Her heart began thumping loudly, and she hardly contained herself upon greeting Nick, and spending time with him.

Soma says that this Happy Ending is really a Happy New Beginning, to say the least.

Soma and Ronnie are so appreciative of what Ratbones does for the precious Ratties and their grateful parents.

NICK lives in Sebastian, Florida with Soma Melnick, Ronnie Preuss, and fur sibling, Hannah.
Photo 21 of 43, NICK-MELNICK PRUESS 1-08.jpg, 34KB, 640x490, 210 Hits
Other Sizes:
Original
Medium