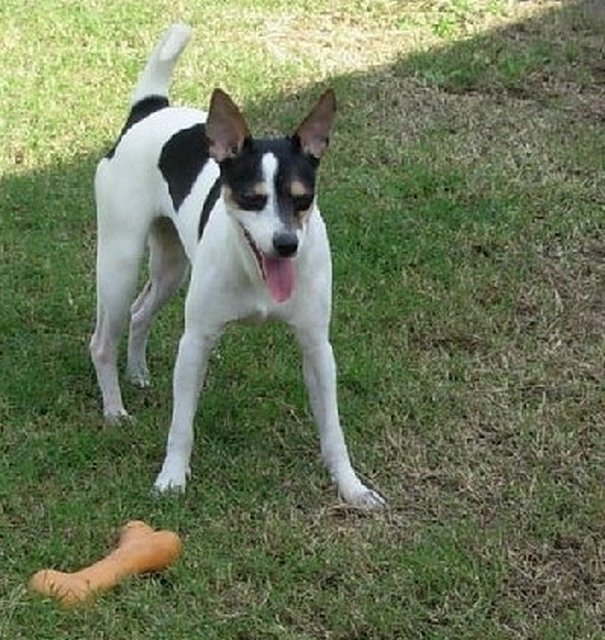 JADA

Carol and Gary both declared that Jada is a Great dog and that she is just the Best dog for them.

Jada is an extremely loving snuggle companion for both Carol and Gary. Gary just laughs when Jada leaps onto his lap, places her paws on both shoulders, and gives him special kisses.

When the Buchanan's grandchildren come to visit, Jada just lights up like a Christmas tree !

Jada is the typical spoiled Rattie girl with lots of toys which she loves to leave strewn about the house. Her favorite toy is a bedraggled and patched up monkey. Jada holds it close at naptime, and always takes it to bed at night, snuggled between mom and dad.

Carol expressed what a joy it has been to provide Jada with a safe and comfortable home for the rest of her life and assuring her that life will be grand from now on.

Jada lives in Florida and Ohio with her new mom and dad.
Photo 18 of 43, JADA-FL.jpg, 99KB, 605x640, 225 Hits
Other Sizes:
Original
Medium