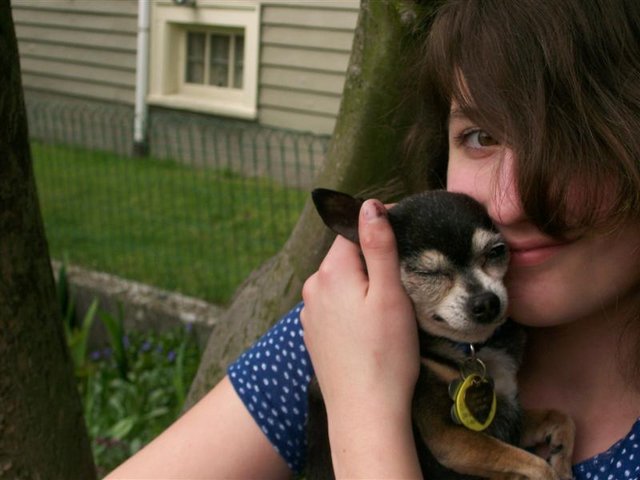 WALLY
Photo: Wally and Emma

When we met this dog he appeared to be the most hideous dog on the planet. Weighing 5 pounds, with a hunch back, stiff front leg, cataracts, blind in one eye, only 4 teeth left so his tongue hangs out, and unable to walk up a flight of stairs. The vets put his age at 11-13 years old. After three weeks, he had his first seizure.

Time passed and we discovered that this little guy is so full of love, gratitude, good nature, and sweetness. He smiles at us with his tongue out; he wags his tail like a propeller if you just look at him. As our love for him grew, we learned that he is actually one of the cutest dogs ever!

We treasure each day we get to spend with him We adopted him knowing that he has medical issues and a frail body. Each day we have the pleasure of his company is truly a gift and we honor that.

Wally is living the good life in Seattle, Washington.
Kodak Easyshare C743
Full EXIF / IPTC
Photo 14 of 43, Wally Roo and Emma _Medium_.JPG, 46KB, 640x480, 266 Hits
Other Sizes:
Medium
Original