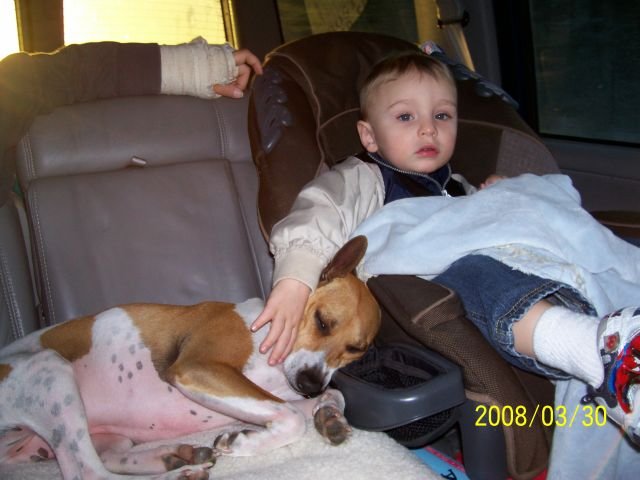 SPLOTCH, now COBY

This is Coby with his favorite person, Walker, 2 yrs old.

In March, Splotch moved to his forever home with Candice and Robert Darveau, their adult daughter and grandson, Walker.

Coby came from a very sad situation, having spent 3 years tied in a basement nearly all the time, away from people and the world.

Coby had a lot to learn, but did NOT have to learn to fall in love with the 2 yr old...he came ready to love and be loved by Walker. Coby is pretty much close by Walker all the while he is up and about.

Candy and family love that Coby is a cuddler and a snuggler. Whenever anyone sits down, he is on their lap in a flash. When it's bedtime, he stakes out his spot first right in the middle, and the people have to make a place.
When Walker drags his blankie to a place to nap or play, Coby is right beside or on top of him, snoozing away.