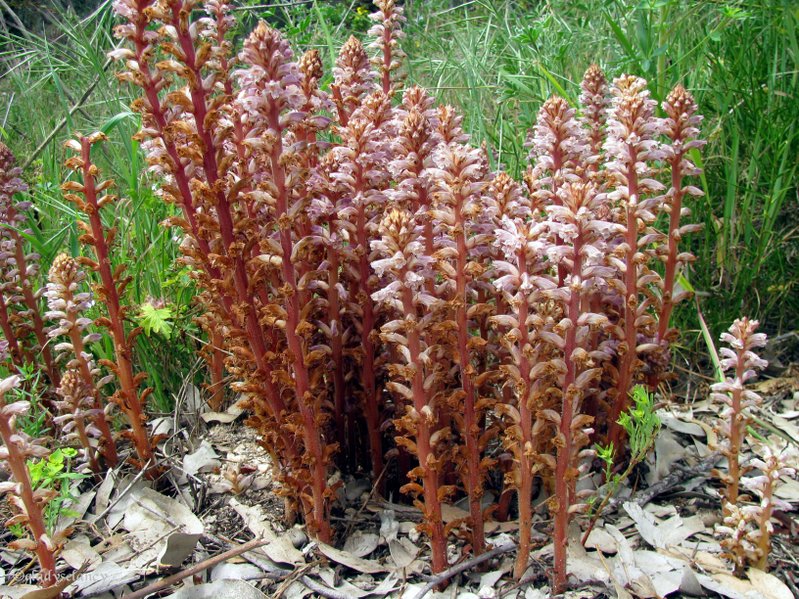 Branched Broomrape (Orobanche)
Orobanche ramosa:
Native of southern Europe, western Asia, Middle East and northern Africa.
Flowers: Pale blue, tubular and two-lipped with lower lip three-lobed and upper lip shallowly two-lobed. An erect spike of flowers appears in spring and summer.
Mature plants to about 20 cm tall with several branches from ground level. Stems with dense soft woolly hairs on the upper part. Leaves reduced to a few brown scales to 8 mm long. Capsule enclosed in persistent corolla. Seeds pepper-like, up to 40,000 per plant.
All Images are Copyright ©gladysclancy

Photo 10 of 97, 088_4459.JPG, 192KB, 799x599, 40 Hits
Other Sizes:
Medium
Large