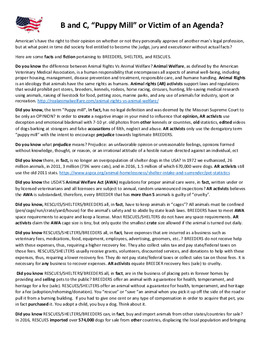 1
CLICK ON PICTURE .
THEN CLICK PDF LINK AT TOP OF PICTURE TO READ THE INFO.
I am for animal welfare and am ashamed the way in which today's society has a desire to sensationalize the perception of wrong doing in order to villainize another person. Because villains, not facts, makes for good media, our society advocates for prejudice towards our breeders without any regard for the damage we may inflict upon them. After reviewing the facts, is B and C, in your opinion, a "puppy mill" by practicing and engaging in horrific acts of cruelty, or the victim of an agenda, as her only crime is providing puppies for the public same as the RESCUES and SHELTERS?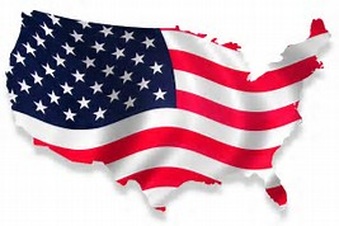 2
AMERICAN'S RIGHT TO FREE ENTERPRISE
This is America, and as Americans, we have the right to choose a permanent family member, from either noble business of a RESCUE/SHELTER or a BREEDER without the fear of unknowingly funding animal abuse or neglect, and/or that one or the other is falsely representing itself or others. Not every breed of animal is suitable for everybody, nor is everybody suitable to care for every "rescue" animal. We have the right to choose, without guilt, to ADOPT OR SHOP, same as we have the right to choose a new Mercedes or a used Ford.