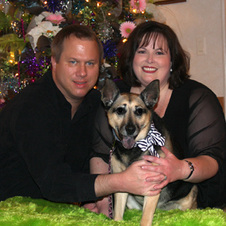 1
Scott, Mary and our precious girl, Holly (she's the one rocking the zebra-print bow)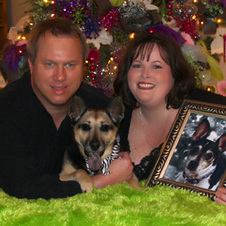 2
Christmas pics just aren't the same without our precious little Remmy. I wanted to include him and this is the only way I could. We miss you, Little Man, all of us.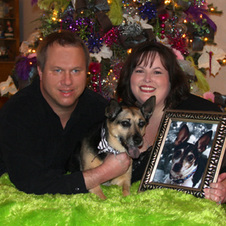 3
Scott, Mary, Holly, and our beloved Remmy. He was 14 years old when we lost him in February after a long, terminal illness. Holly, the beautiful Shepherd in this pic is terminal as well, but thankfully she is in remission. Thank you, Lord!