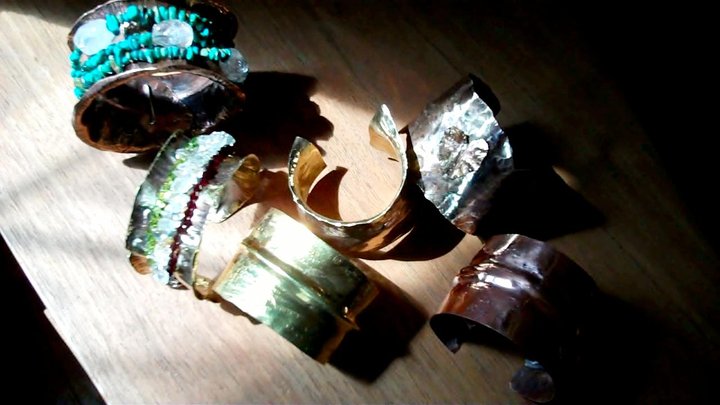 These are cuffs I made this month. I decided to create some videos and add images for you to see how they are made.

The videos are 'private' on YouTube, and if you are interested in seeing the actual progression with details and me explaining, I will send you the links. They are no longer than 3 min., and there are 9 of them.

If you have QuickTime, I can upload them and send a link so you can play it in QT, because there are some people who do not use YouTube.
Copyright Starting Box Designs, Co. 1987-2011

Photo 1 of 42, apr12jrcufftut.jpg, 52KB, 720x405, 173 Hits
Other Sizes:
Medium
Original