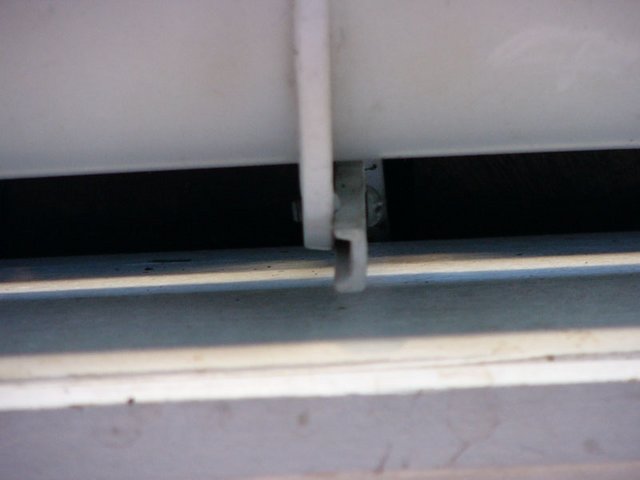 Looking up at the gutter hanger
Here's a shot looking up into the gap between the soffit and the gutter (gutter is on top, soffit is on the bottom). You can see one of the gutter hangers going right up under the cedar.

We've never noticed any problems with gutter overflow or backup, have never had any signs of leaks, and haven't even had ice dams (which is unusual for this region). However, we are noticing that on almost all the soffits, our year-old paint job is really peeling, which to me indicates that moisture is getting in somewhere.