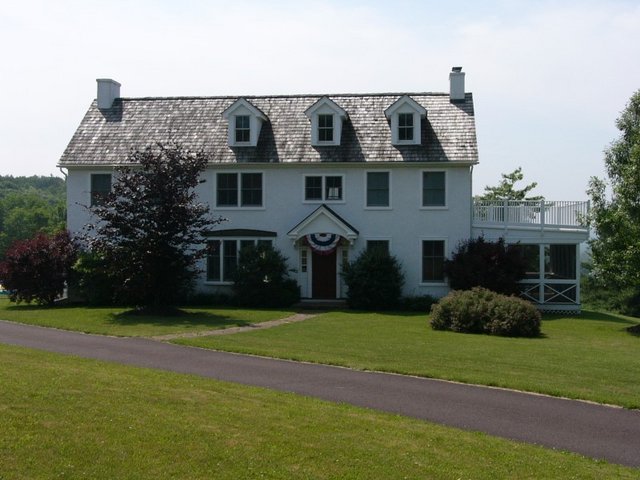 Our House - Summer 2005
This is our house. It was built in November 1998, but we bought it from the first owner in July 2002. The previous owner was selling because her husband had passed away and she didn't want to stay there without him.

The house was designed to look like a 200 year old stucco over stone farmhouse. It has a true 3-coat stucco exterior and a cedar roof. We added the screen porch on the right side of the house a year ago.
"This house looks much older. It really looks like it was 200 years old." --
Jorge
, 03/03/06
"I read a comment made to hire a structural engineer, that is the wrong advice. Hire a Third Party EIFS/Stucco Inspector (Certified) for a phase inspection. As a Certified EIFS/Stucco and water intrusion inspector and analyst, I am consulted quite ofter by engineers who dont have the expertise (and not to ashamed to admit it), an unknowledgeable engineer is worse that my daughter telling you the stucco/eifs is bad. GO to the EDI website for a national list of stucco and eifs inspectors." --
scott b
, 10/13/06