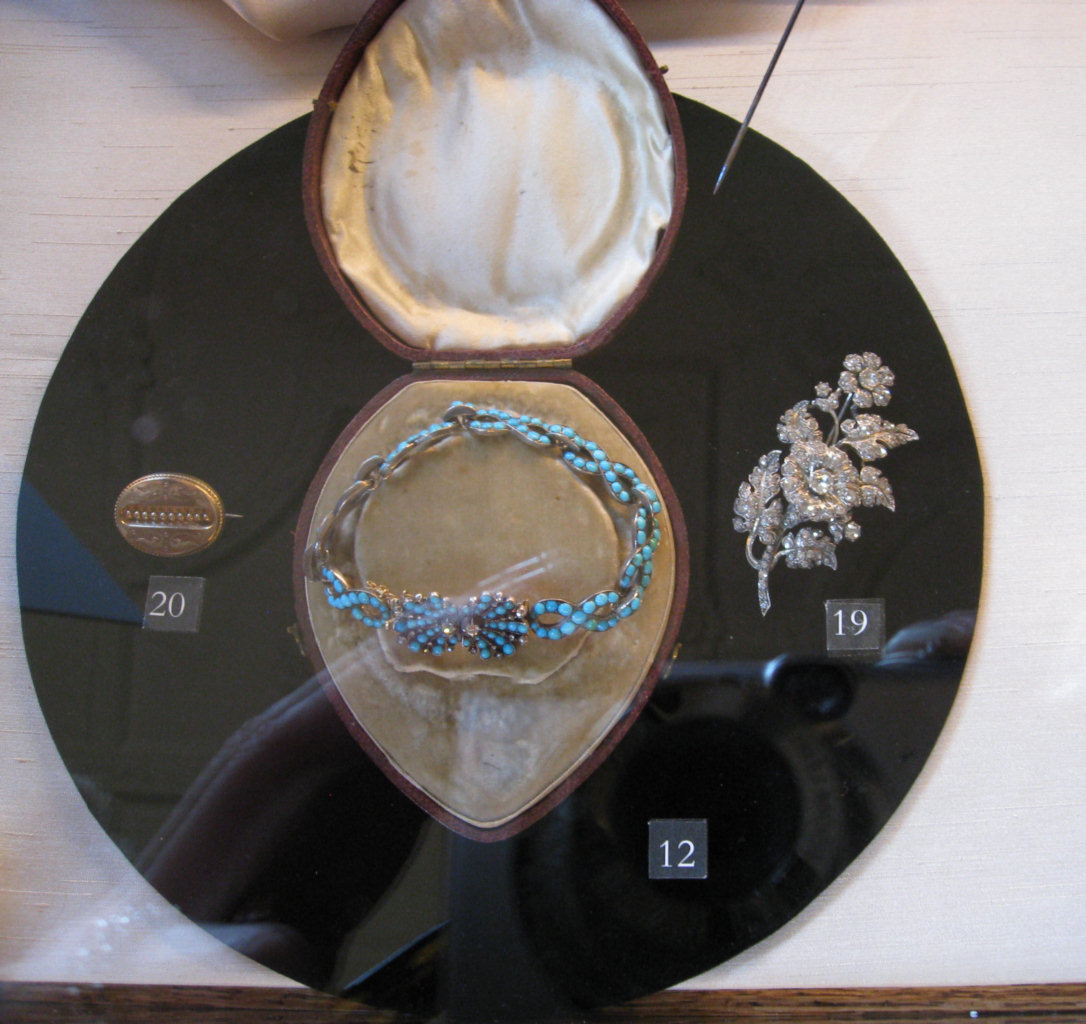 My Victorian Style Sterling Paste Floral Spray #19
This is my sterling paste floral brooch made in Germany done in Victorian style. If this were real Victorian, it probably would have been "en tremblant", a trembler, and if a real jewel, would have been silver topped gold set with diamonds.

The exquisite turquoise bracelet is authentic Victorian and set with diamonds in gold and the pin is real gold as well.
Copyright ©2018 Robin Deutsch All Rights Reserved.

Photo 9 of 47, IMG_2297.jpg, 198KB, 1086x1024
Other Sizes:
Original