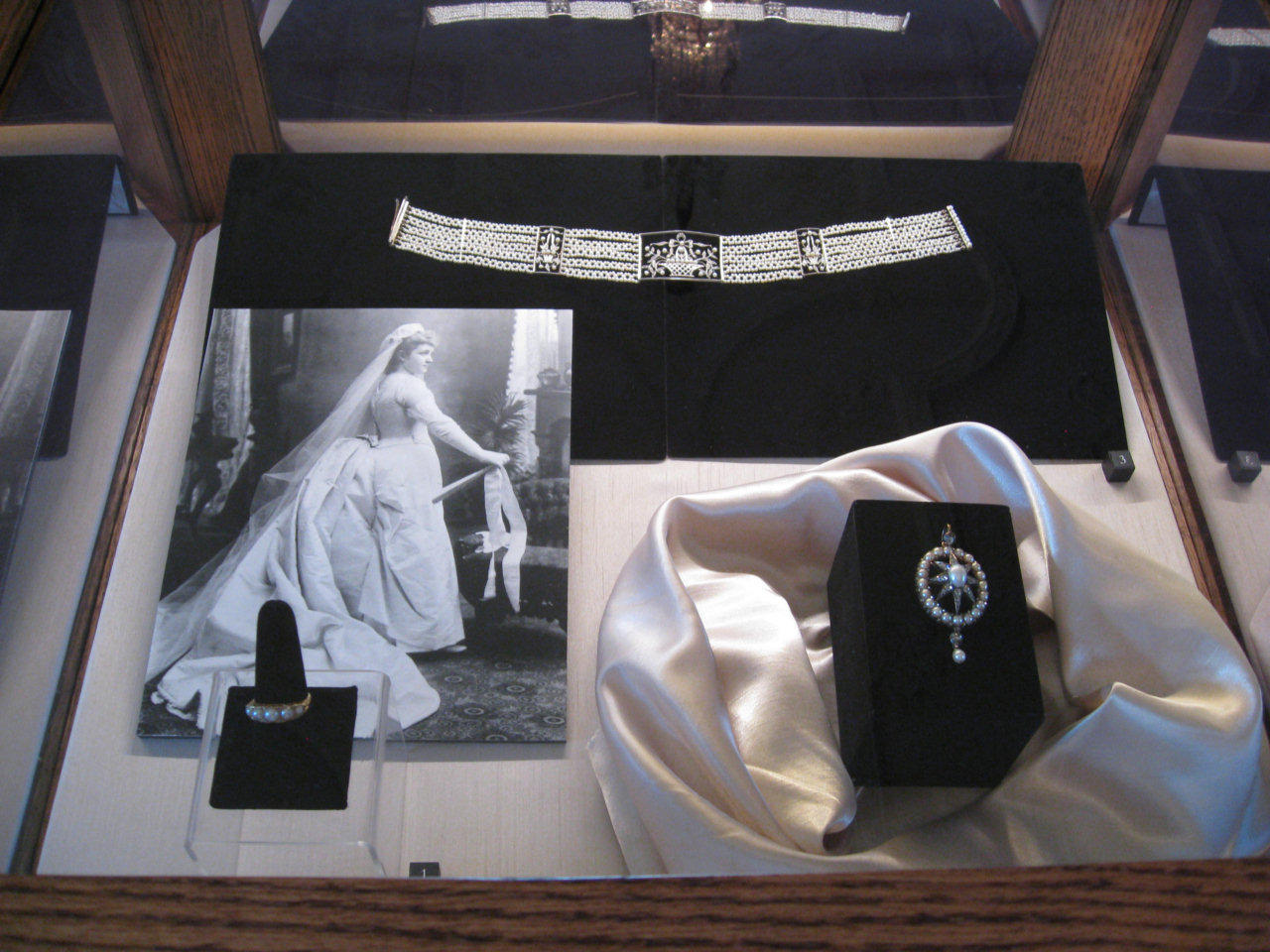 Gertrude Seiberling Wedding Portrait
She was a beautiful bride. These are the types of jewels Gertrude may have worn on her wedding day.

The necklace is an exquisite platinum, diamond and pearl "dog collar" lent by Lang Antiques in San Francisco. The magnificent pearl and diamond pendant and ring were lent by Lisa Stockhammer of the Three Graces who has gorgeous jewelry and a fabulous website (I've taken a course at Jewelry Camp given by Lisa)

This is the first case prominently displayed when you walk into the exhibit.