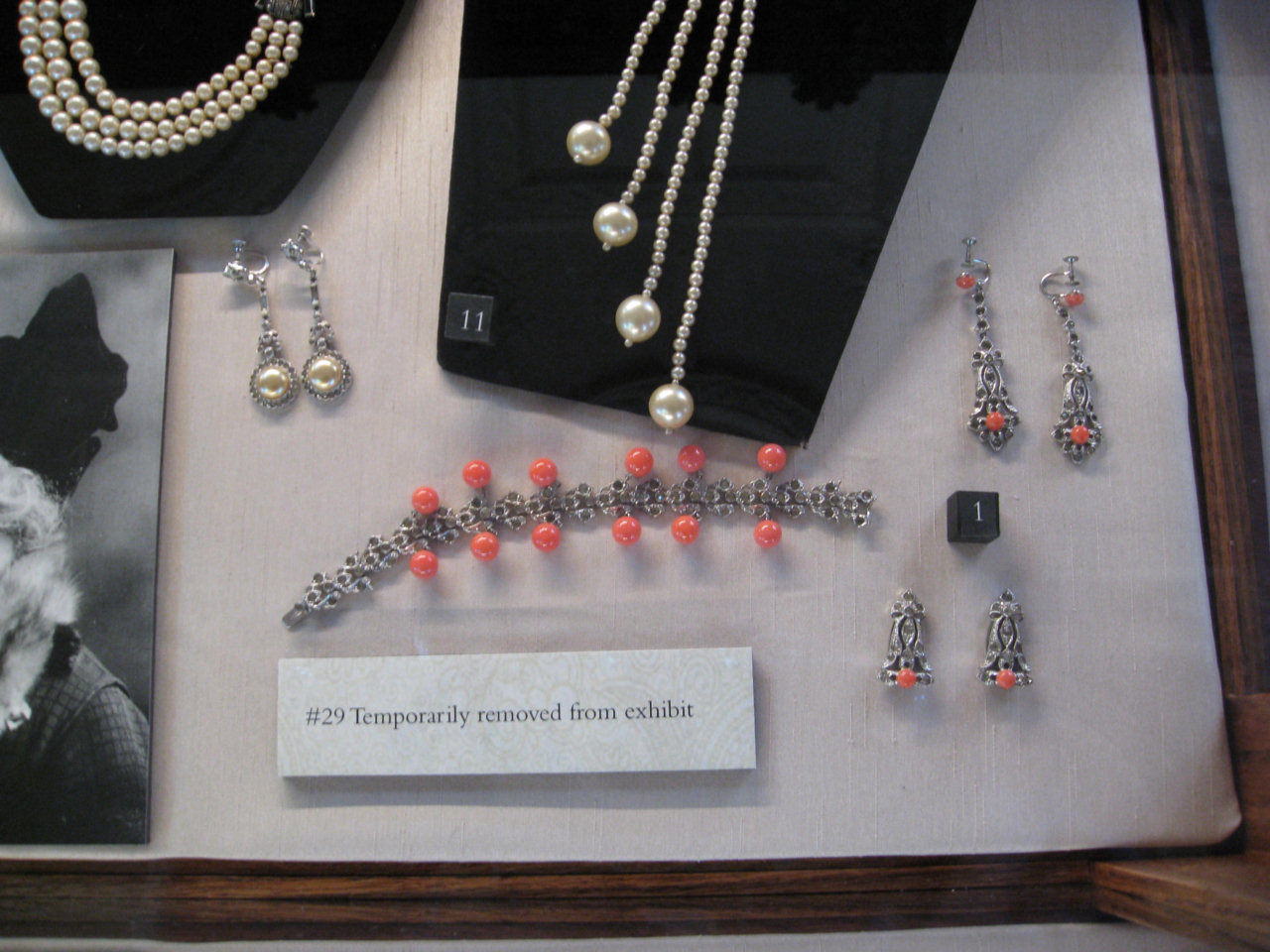 Robin Deutsch 's Art Deco Jewels #3
The faux coral and paste set is early, unsigned KTF/Trifari and very rare. The bracelet is missing 4 of the coral balls. There are matching earrings and two small dress clips. This is early art deco. I bought this beautiful set from a dealer who used to sell jewelry to movie studios. She sent this out to be chosen for Charlize Theron to wear in the film "The Legend of
Bagger Vance" but they decided not to take it and she sold it...TO ME! Lucky Lucky.
#29 that was removed was not mine. I have no idea what was there.