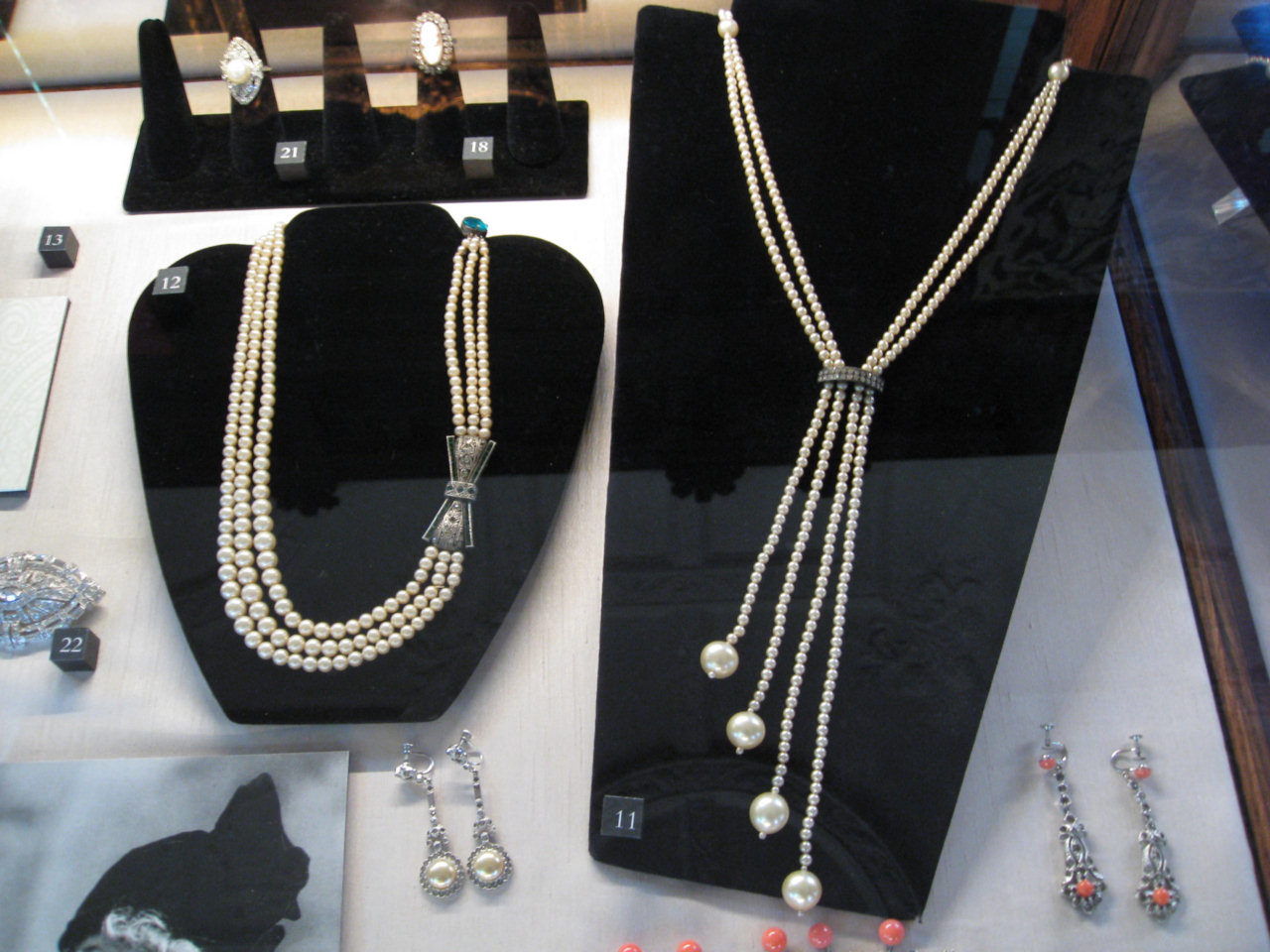 Robin Deutsch's Art Deco Jewels #4
#21/18 Same Ciner ring as before with Martelli sterling cameo paste ring.
#12 Triple strand graduated faux pearl necklace with a faux emerald clasp and a stylized sterling paste bow with faux emeralds. The necklace was fixed and the emerald square cut clasp no longer shown as that is the way it would be worn-hidden.
#11 Faux pearl sterling and paste sautoir with asymmetrical pearl tassels.
The other faux pearl and paste earrings are unsigned.