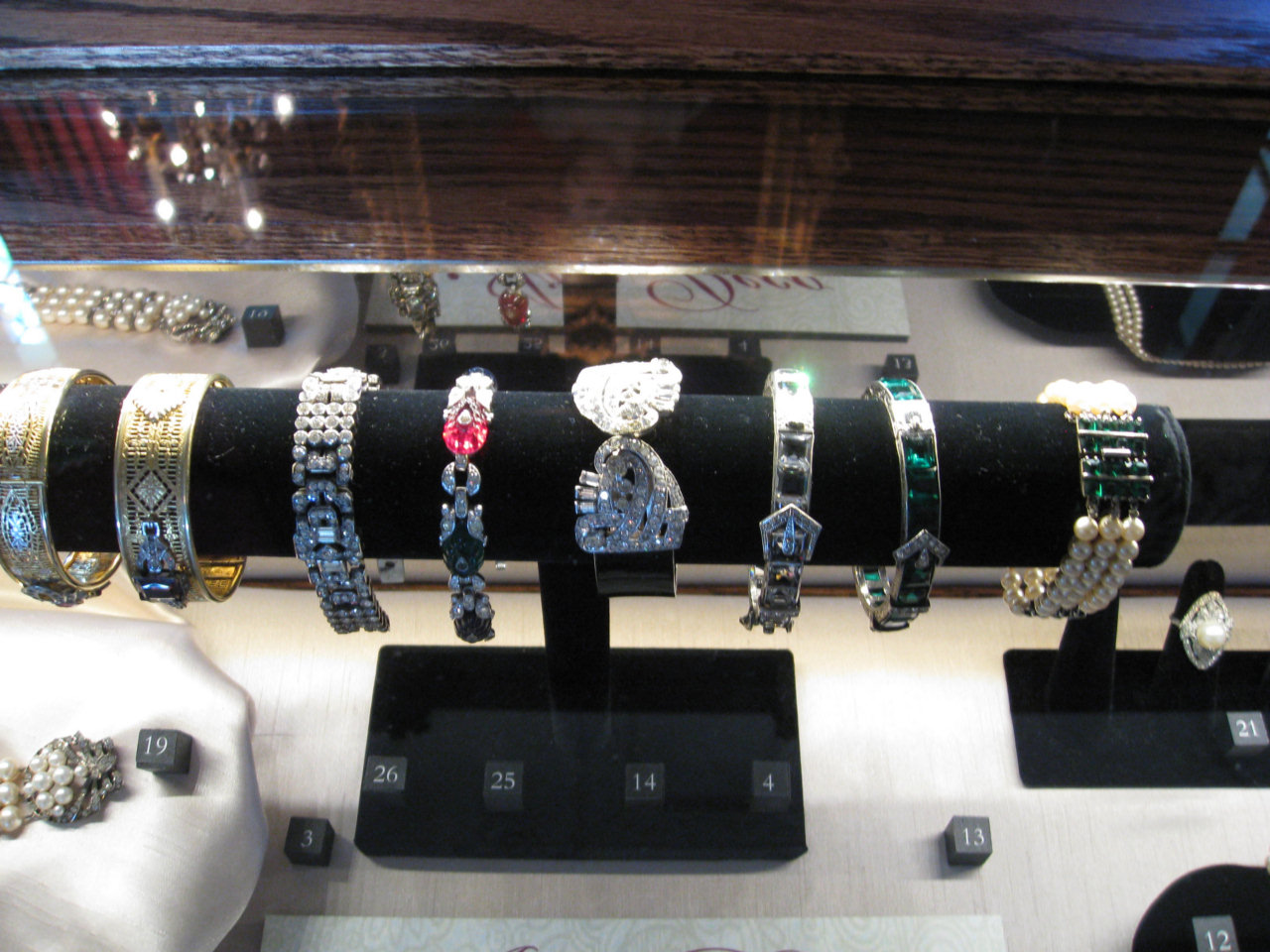 Robin Deutsch's Art Deco Jewels #3
-Two Gold plated filigree jeweled bangles.
-French Sterling paste bracelet
-Trifari "Fruit Salad' Bracelet
-Very rare unsigned MAZER (designed by Marcel Boucher) black enamel bangle with removable clips.Copy of Cartier.
-2 channel set sterling deco bangles with square cut stones (the green one is Diamonbar, the clear one unsigned)
-Faux Pearl and Sterling bracelet with square cut glass faux emeralds.
-Ciner sterling navette shaped faux pearl & paste ring.