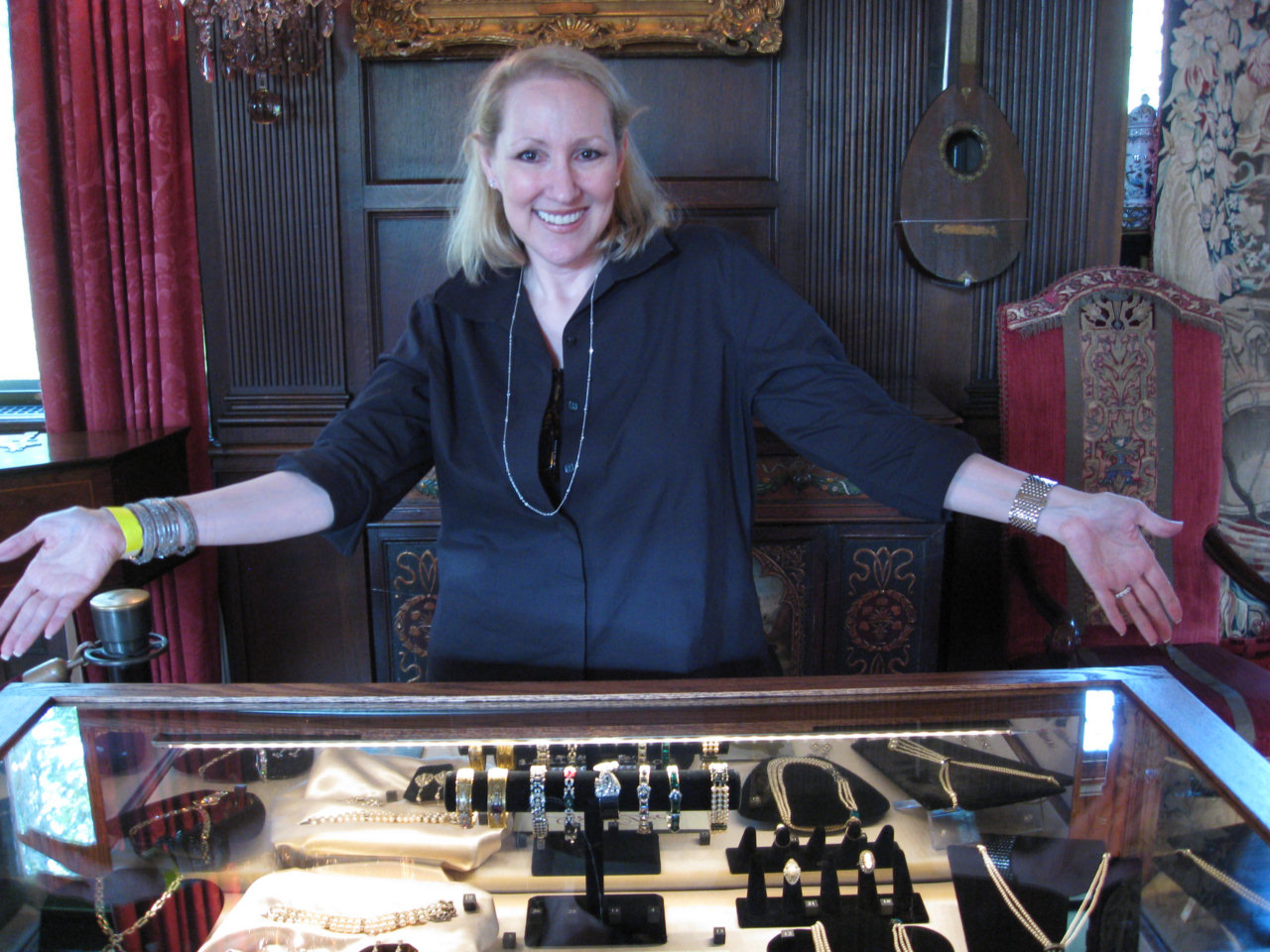 Robin Deutsch in Front of the Art Deco Costume Case
All of the pieces in this case are mine. This jewelry is authentic to the period, and copies of the real jewelry that was made during this time. Some pieces are European, some American. Costume jewelry was not just for women who did not have money. Many women of wealth also owned and wore costume jewelry--especially for travel. I also read that during the Depression, when a lot of this jewelry was made (and before WWII) many women of wealth not only lost much of their money, but if they did not, felt it vulgar to display many of their real jewels when others were suffering, and many wore costume jewelry instead. This was the beginning of the "Golden Age" of costume jewelry. Many of the designers of these pieces (both American and European) made the jewelry exactly the same as their fine counterparts, and many of same jewelers who set real stones, would have set the paste stones in these. Due to the Depression, many fine jewelers lost their jobs, as well as many European jewelers fleeing persecution in Europe before WWII. They are the ones that found work in the American costume jewelry industry, and why the workmanship of this jewelry is so extraordinary.
Copyright ©2018 Robin Deutsch All Rights Reserved.

Photo 23 of 47, IMG_2280.jpg, 303KB, 1280x960
Other Sizes:
Original