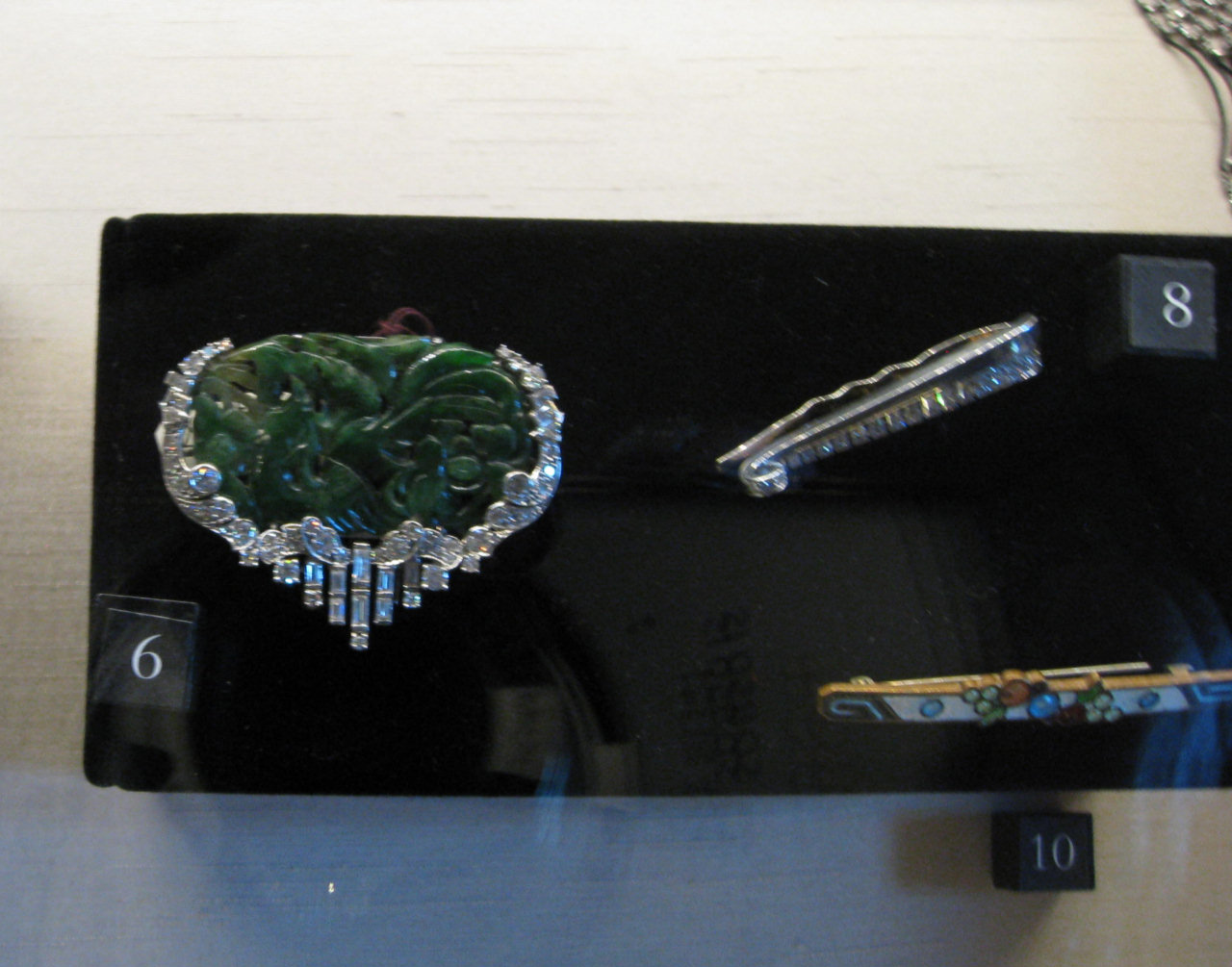 REAL Art Deco Jewelry
This is one of the most beautiful pieces I've ever seen. Platinum, diamonds and jadeite. Not mine sadly.
In an article write up of the exhibit, they posted the picture of this exquisite and thought it was "paste". No, the real thing!
Copyright ©2018 Robin Deutsch All Rights Reserved.

Photo 22 of 47, IMG_2269.jpg, 184KB, 1280x1005
Other Sizes:
Original