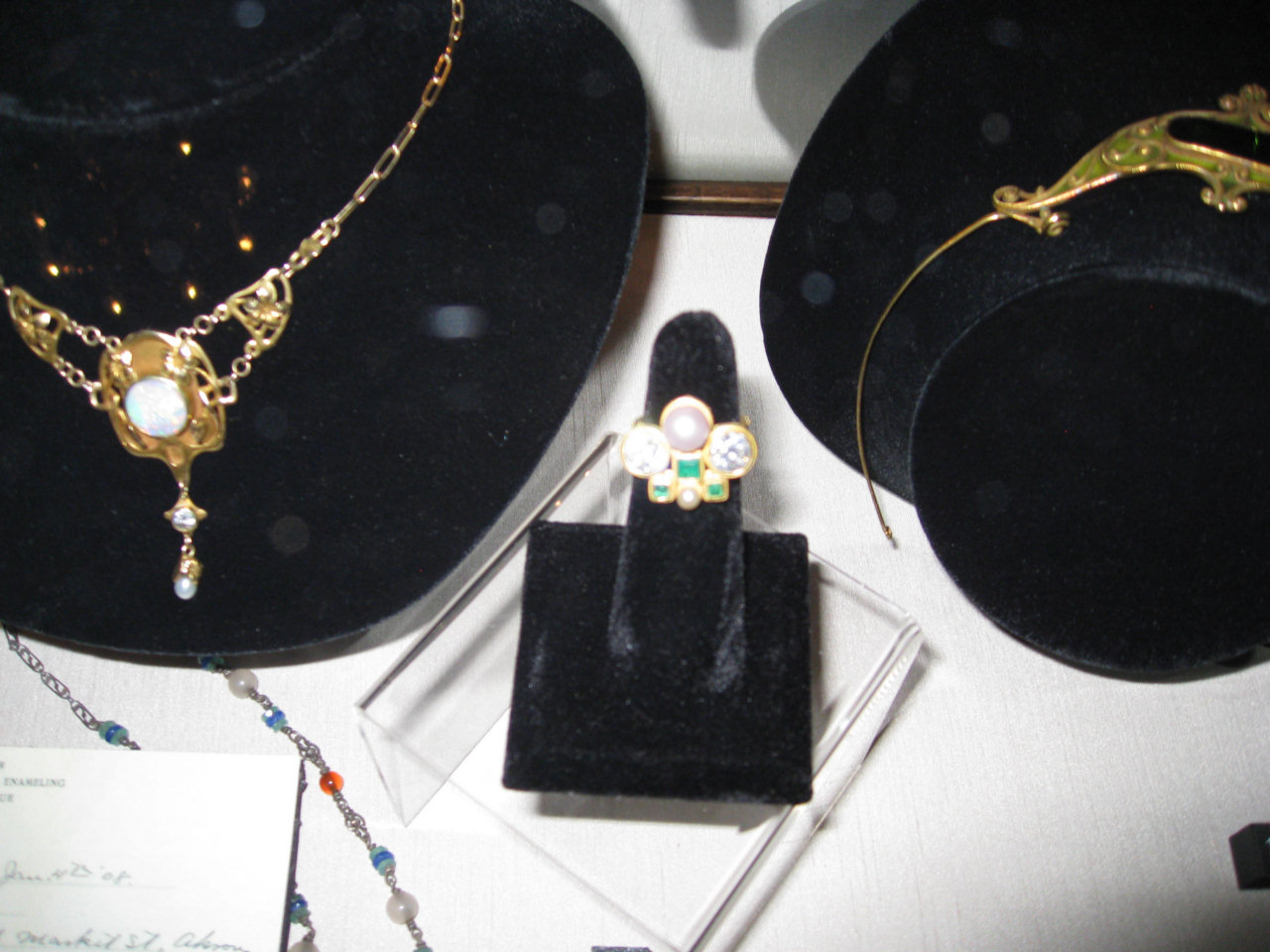 Arts & Crafts Jewels
This emerald diamond and pearl arts & crafts ring was absolutely astounding. Another incredible piece by Florence Kohler. I wish it were mine. I would have taken every gorgeous real jewel on display in any of the cases. Each piece was chosen so carefully, and such beautiful examples.
Copyright ©2018 Robin Deutsch All Rights Reserved.

Photo 21 of 47, IMG_2267.jpg, 186KB, 1280x960
Other Sizes:
Original