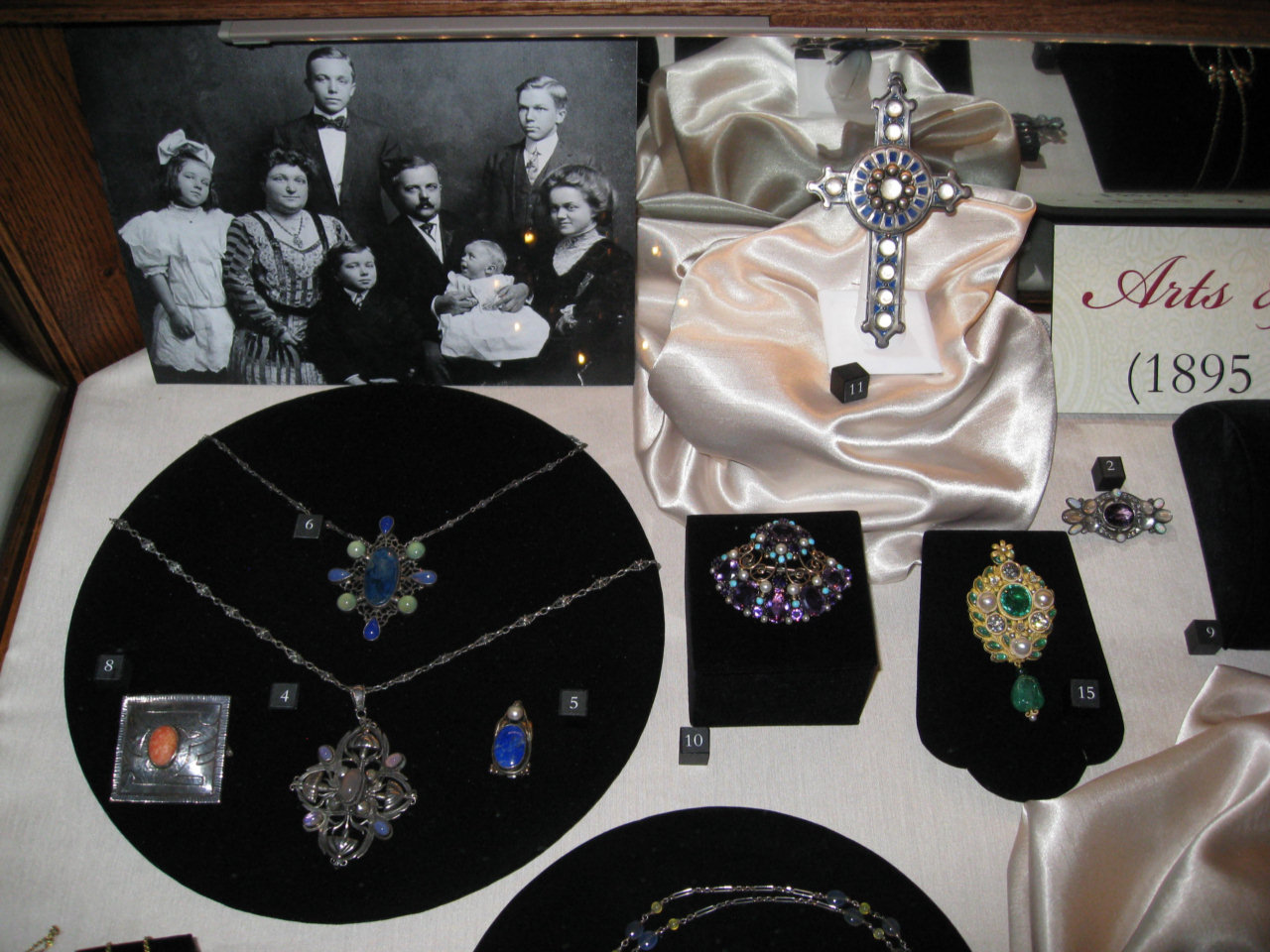 Arts & Crafts Jewels
Again, sadly none are mine. Look at #15. Emeralds, pearls, gold, and 3 HUGE diamonds. Florence Kohler studio jeweler. All of the jewelry was 2DIE4.

Gertrude Seiberling (mistress of the house) is shown in the striped dress with her family.
Copyright ©2018 Robin Deutsch All Rights Reserved.

Photo 18 of 47, IMG_2264.jpg, 248KB, 1280x960
Other Sizes:
Original