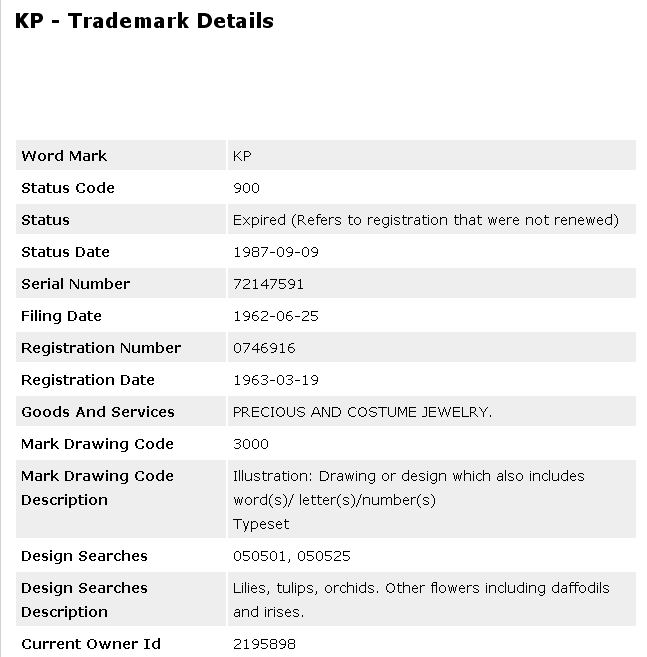 kp tradmark details-72147591
All of this relates to trademarking the KP in the flower (lily,tulip,orchid, etc) that is their official trademark to be used on precious and costume jewelry as well as time pieces here in the U.S.

It was from 1962-1987. Since I not found anything mentioned, patented, or made since 1975, I am assuming they were given 25 years protection for their trademark in 1962 which expired in 1987 and was not renewed. If I do discover anything, I will update my information.
Copyright ©2018 Robin Deutsch All Rights Reserved.

Photo 100 of 124, kptradmarkdetails1.jpg, 157KB, 647x657
Other Sizes:
Original