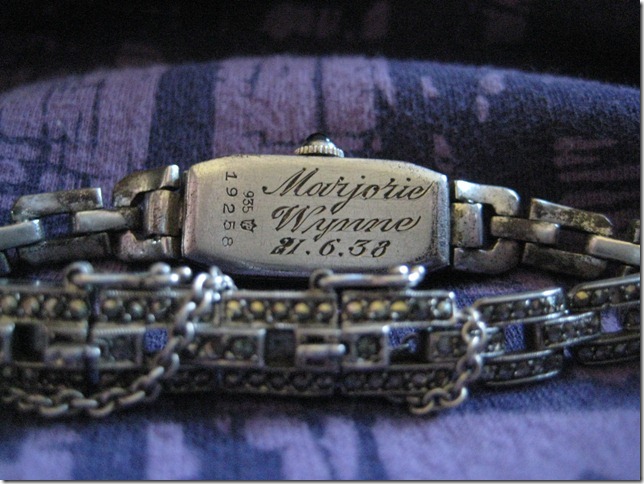 Knoll & Pregizer Sterling Marcasite Watch 1938
"The Jennifer Stanford Collection"

The dating on this watch is a treasure, allowing me and other collectors/dealers to know that the serial number 19258 is from 1938. Marked 935 KP. It's also engraved with her great-grandmother's name Marjorie Wynne and was purchased at A. Fischer Co. Ltd, a South African jeweler and engraver.

Thank you Jennifer for the pictures and information on this beautiful and sentimental piece.