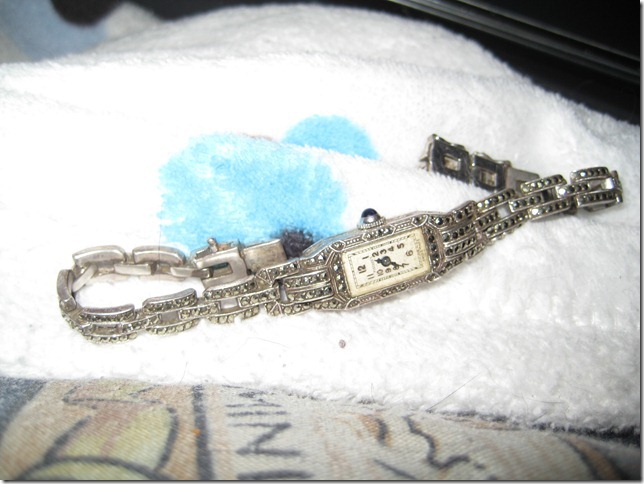 Knoll & Pregizer Sterling Marcasite Watch 1938
"The Jennifer Stanford Collection"

This beautiful 935 sterling and marcasite watch was Jennifer's great-grandmother's and left to her mother, who in turn left it to Jennifer. Jen's mom was from England, grew up in South Africa and then came to Canada and met her dad in Newfoundland. The watch is engraved with her great-grandmother's name and the date.