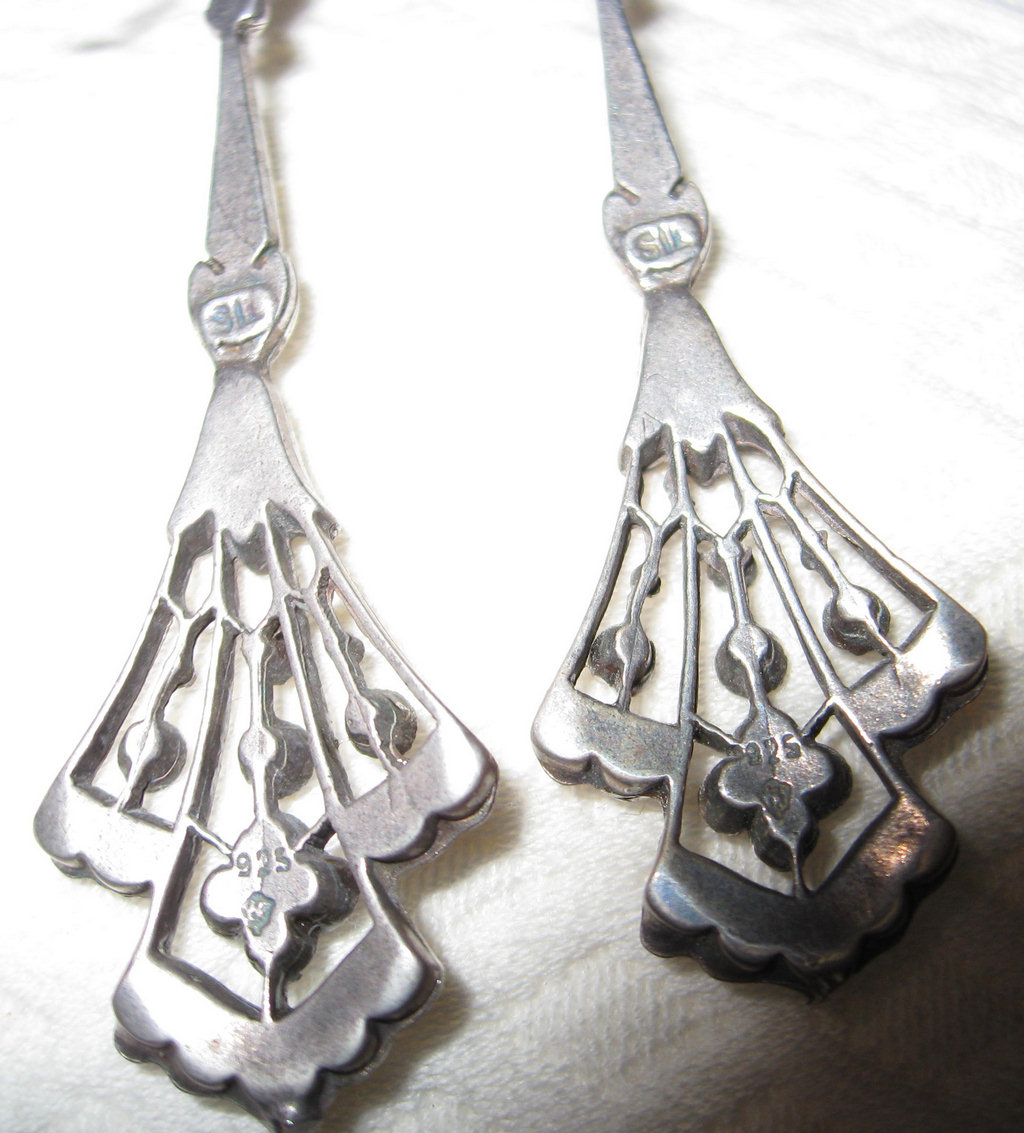 Knoll & Pregizer KP Earrings Reproduction
Authentic antique earrings do NOT use SIL in a cartouche, especially since the original earrings that these were copied from were German, made by Knoll & Pregizer (hence their hallmark on the bottom) and the silver fineness of 925. This is as close as I could get to clear pics of the marks. This is the characteristic intersecting KP in the flower/shield but the earrings themselves are crude and poorly finished and not like fine KP quality of the period.
FAKE FAKE FAKE FAKE FAKE FAKE FAKE!!

As an avid collector of European and American paste jewelry,I know reproductions WERE made to deceive and as a novice I paid dearly ,but KP was barely known 10 years ago, and it's just an unfortunate coincidence that these PARTICULAR earrings were made from a signed piece whose mark is now collectible. Due to the vast amount of repro paste jewelry that has flooded the market over the years, knowledgeable collectors have become wiser. However, who knows if at some point in the future an unethical manufacturer will knowingly make fakes of KP jewelry, and it is only a matter of time before an inexperienced (honest)or unethical dealer will try to sell these as authentic Knoll & Pregizer, so know what you are buying.
Copyright ©2018 Robin Deutsch All Rights Reserved.

Photo 96 of 124, knollpregizerrerpoearringsrdeutsch2.jpg, 197KB, 1024x1133
Other Sizes:
Original