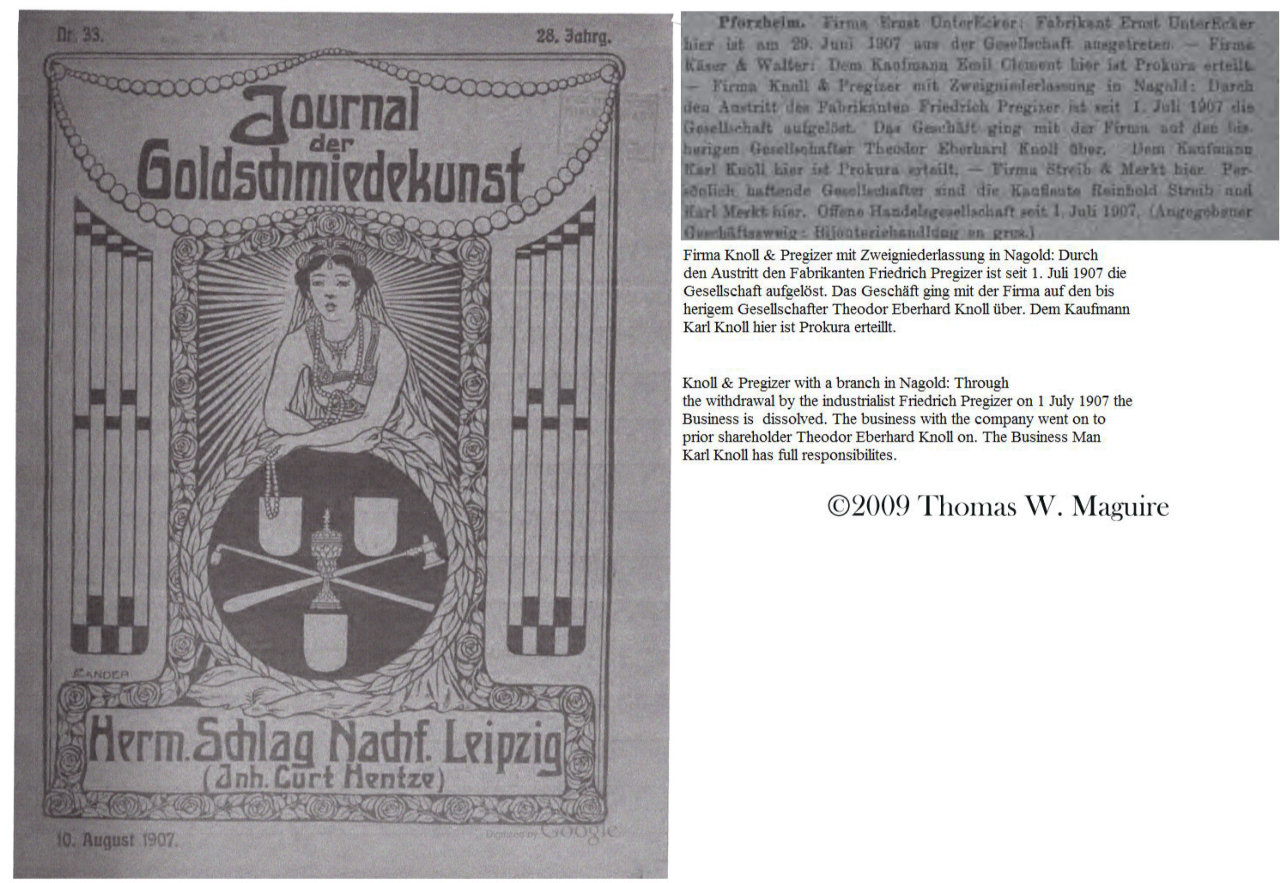 Journal der Goldschmiedekujnst 1907
Page in the issue describing Friedrich Pregizer leaving the firm on July 1, 1907.

Translation by Thomas Wolfgang Maguire.

I also tranlated this through Google:
Knoll & Pregizer with a branch in Nagold: With the withdrawal of the industrialist Friedrich Pregizer started on 1st July 1907 the company dissolved. The business went on with the company at the recent shareholder Theodor Eberhard Knoll. Carl Knoll is the merchant here, given power of attorney.