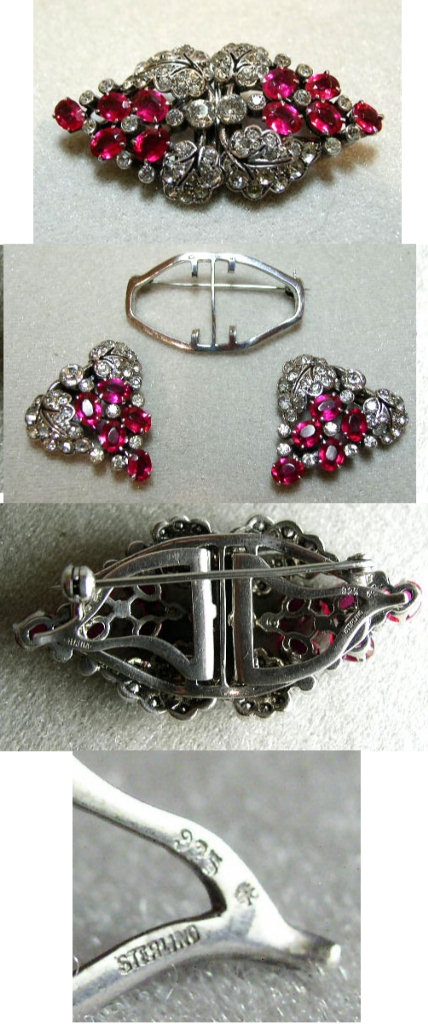 Stunning Knoll & Pregizer KP 925 Paste Double Clip Brooch
c. 1930s. Mimicking platinum, diamonds and rubies, this can be broken apart into two dress clips or worn together as a single brooch as shown.

Marked 925 KP Sterling on the back of each clip back also numbers 5 and 6 that correspond with the placement on the frame.

From "The Meg Andrews Collection"