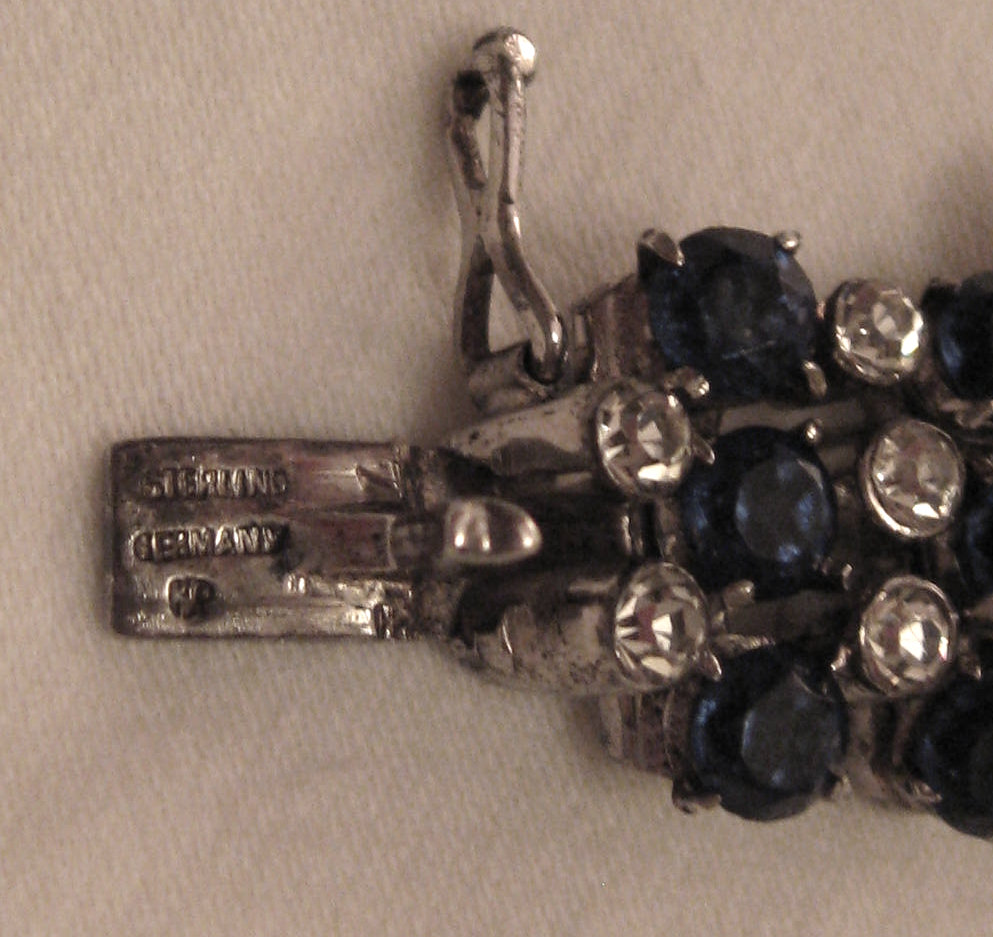 Knoll & Pregizer KP Detail of Bracelet hallmarks
Marked Sterling Germany KP.This is an instance where you can't see the shield/flower in the punch, but as always, the letters KP are intersecting. If someone attributes something to KP and the letters do not look exactly like this, it is not Knoll & Pregizer.

One thing to note, Knoll & Pregizer remade many models of their jewelry after WWII. I have a brooch that was made and hallmarked for London in the 1960s that utilized some of the elements of this bracelet (not on this site) so you can't always go by a "style" of jewelry to date it. I also have an exact bracelet that was originally made in the 1920s-1930s that was remade in the 1960s post WWII that I can date due to the markings and "West Germany" on it. The only difference is the 1930s pieces was 935 silver, and my later one was marked 0.925 in a rectangle. Everything else was exactly the same.
Copyright ©2018 Robin Deutsch All Rights Reserved.

Photo 51 of 124, KPSterlingGermanyclasp2.jpg, 172KB, 993x937
Other Sizes:
Original