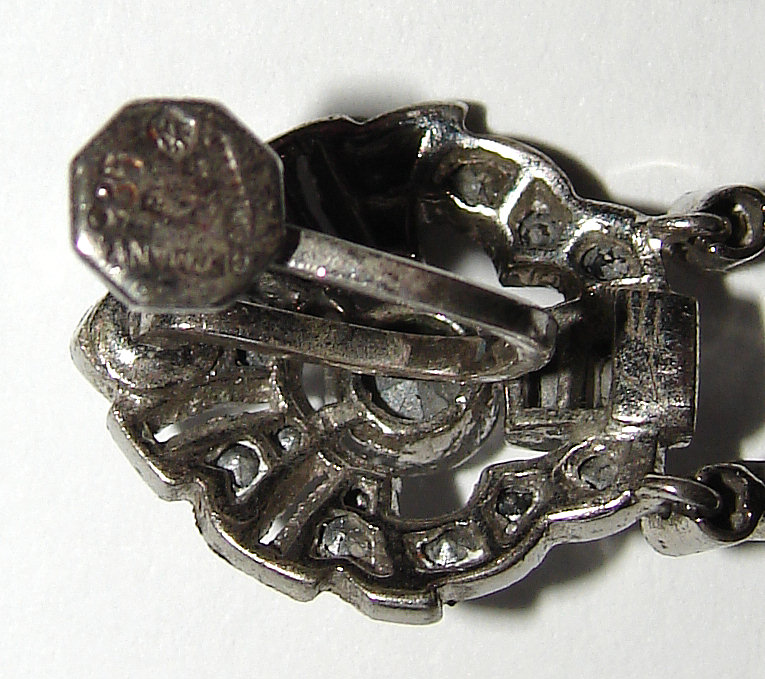 Knoll & Pregizer KP Earrings Back
On the screwback it is marked Germany Sterling 935 KP and a letter P. The letters P & M appear on several different jewels I own and have no idea what they mean. Because of the hallmarks, these were able to be sold in Europe or exported to the US and Canada.

A caveat. If you hate screwbacks and ever desire to have your earrings converted to pierced I BEG of you, get the screwback fittings back from the jeweler and keep them in the same box with the earrings and a a note that you had them replaced. More KP earrings have probably been lost to posterity due to conversions. The fitting is where 95% of the time the jewel is trademarked..rarely on the jewel itself. Authentic earrings from this time frame were not pierced or clips.