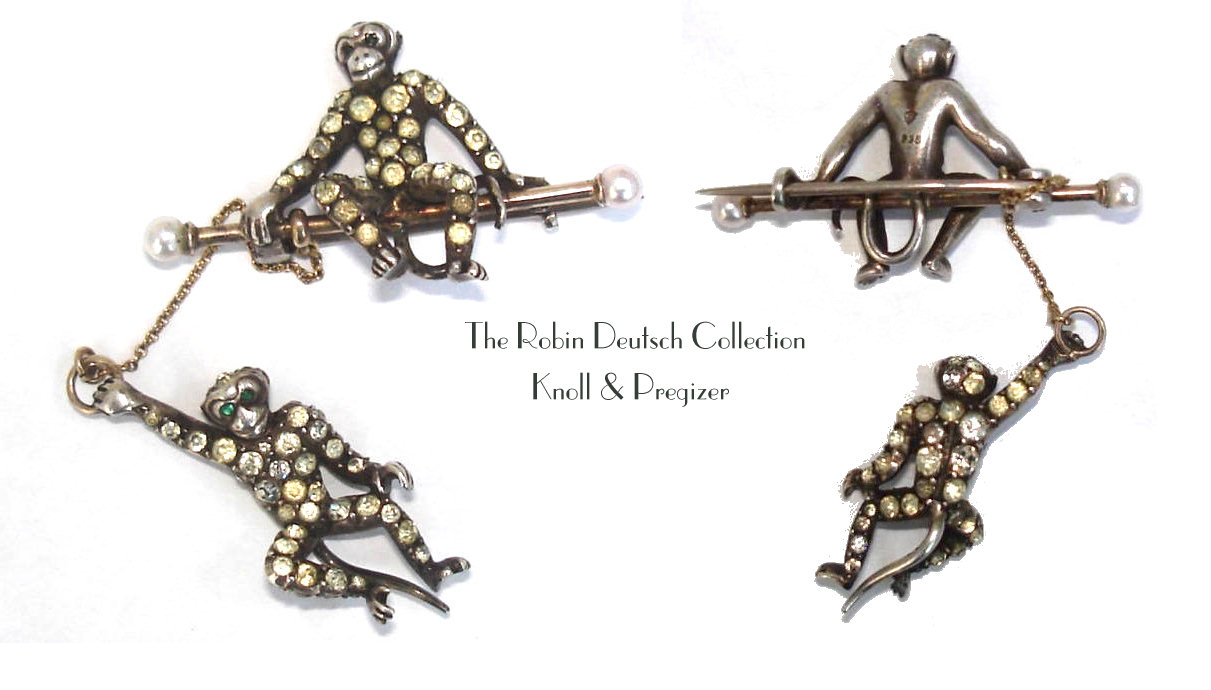 Antique Knoll & Pregizer Paste Monkeys
Charming pair of 935 sterling silver and 9 ct. gold paste monkeys with green paste eyes and genuine pearls on each side of the barbell. KP made these for several years because they are found both with "C" clasps like mine (denoting the oldest c.1905) up through the 1930s with regular safety clasps. Many times they are broken because of the delicate gold chain and are sold as a "single" piece. The original style is as shown with this adorable pair and the bottom monkey swinging freely as you move. They were very popular especially in England.

These dangling monkeys became very popular during the Victorian era and originally made in gold with rose cut diamonds. The paste versions were made by many manufacturers both in Europe and there is a patented version from an American manufacturer done in 1938 made in rhodium plated base metal.

ONLY IF IT IS MARKED WITH THE KP TRADEMARK are you assured that these are AUTHENTIC KNOLL & PREGIZER. I see unsigned versions attributed to them all the time--ONLY KP IF MARKED. Marked 935 KP. The Robin Deutsch Collection.