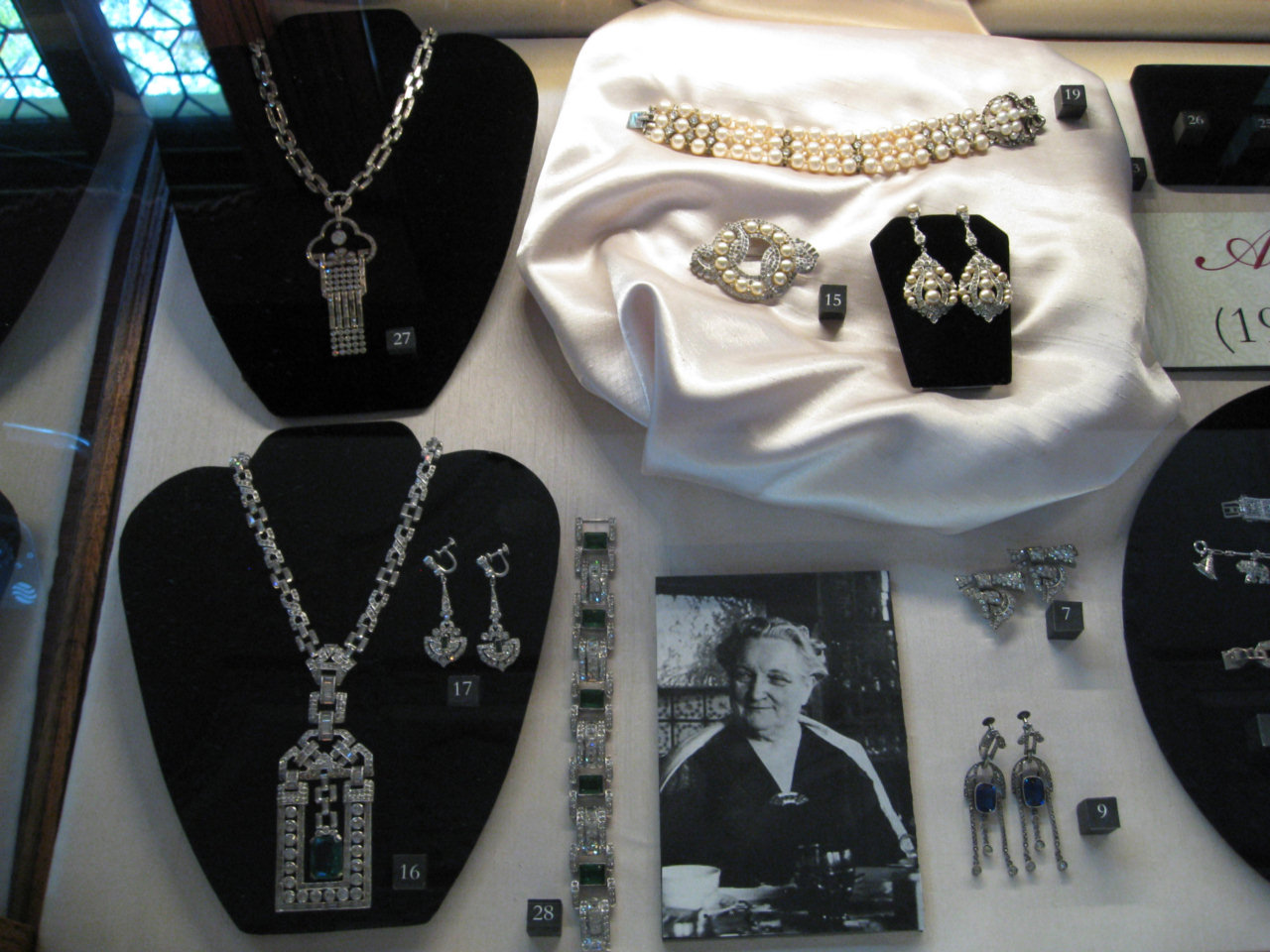 Robin Deutsch Collection
Several pieces from my collection were on display from April-October 2012 at Stan Hywet Hall & Gardens in Akron, Ohio including my Knoll & Pregizer sautoir #27 in the case. The woman in the picture in the case is Gertrude Seiberling, who was the mistress of the manor, and this is the type of jewelry she would have worn.
Copyright ©2018 Robin Deutsch All Rights Reserved.

Photo 106 of 124, IMG_2270.jpg, 229KB, 1280x960
Other Sizes:
Original