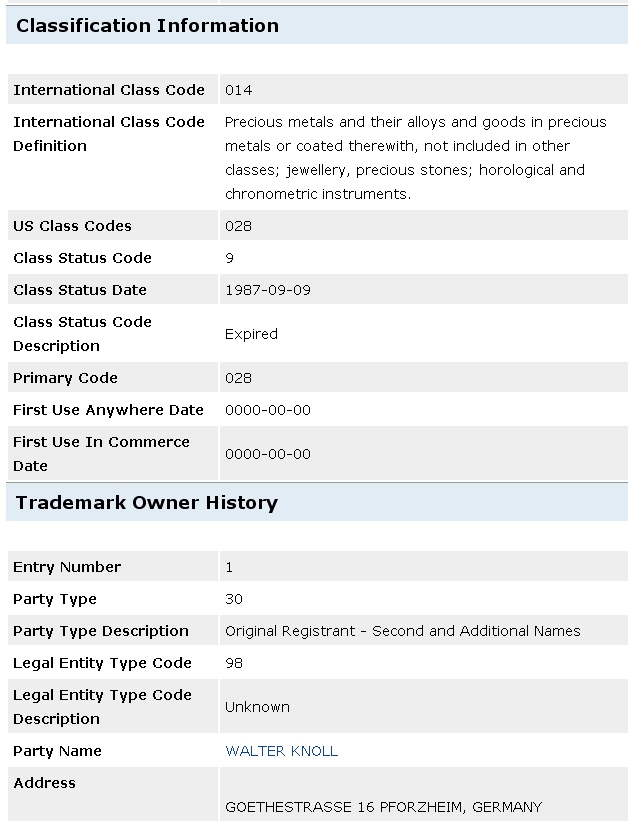 kp tradmark details2
"Precious metsl and their alloys and goods in precious metals or coated within not included in other classes-jewelry/jewellery, precious stones,horological and chronometric instruments

Goethestrasse 16 Phorzheim, Germany is the location that Knoll & Pregizer was in since at least 1937 according to one patent that I found. Their 1907 patent gives a different location.
Copyright ©2018 Robin Deutsch All Rights Reserved.

Photo 102 of 124, kptradmarkdetails2.jpg, 181KB, 628x828
Other Sizes:
Original