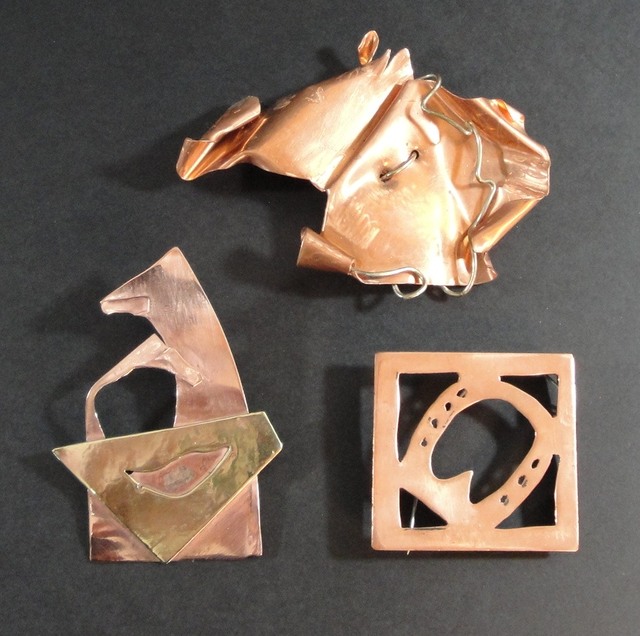 Artisan Challenge pieces. These were made in class when we first started. We were given 30 min to grab a piece of metal and wire and fold it into something. (horsehead at top)

Then when we got to fusing, we were given 5 min. to grab up to three pieces of metal, and 30 min. to design and finish a piece, (2 horses brooch on left). We were NOT allowed to make any alterations, cuts, or bends, or changes to the metal.

The box top brooch on the lower right was our first piercing, soldering a box top, design positive/negative, and make a brooch or a box top. I chose a brooch. It was a 6 day challenge.
Copyright Starting Box Designs, Co. 1987-2014

Sony DSC-W290
Full EXIF / IPTC
Photo 17 of 70, oct10artisanhorses.jpg, 100KB, 640x636, 75 Hits
Other Sizes:
Medium
Original