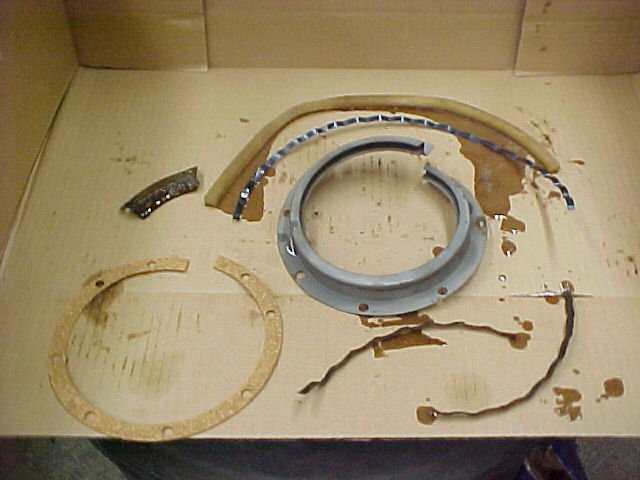 Felt Grease retainer is oiled in light motor oil, new felt retainer is on top, old rusted pieces on bottom.
NOS Cork Gaskets are drying out due to age and can crack and break easy. I apply a generous coating of light engine oil and let them soak awhile. Then you can handle them without the cracking problem.
The top cover/gasket is shown upper left. This is the piece that covers/seals the joint in the main Felt seal holder.
Photo 36 of 40, 210.JPG, 49KB, 640x480, 280 Hits
Other Sizes:
Medium