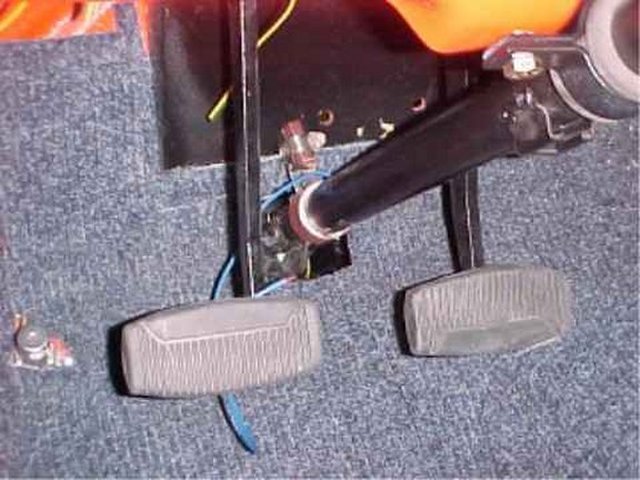 19. I have found on the Bumblebee that a LARGE size Mr Gasket shift boot, when a cut is made on one side will totally cover the modification you have made. Lace up the back of the shift boot to close it up.

20. CHECK FOR ANY BINDING OF THE STERING WHEEL, AND CORRECT IF ANY IS FOUND.

21. Enjoy your horn button, now back where it belongs on the steering wheel.
Photo 11 of 13, 9a.JPG, 64KB, 640x480, 294 Hits
Other Sizes:
Medium