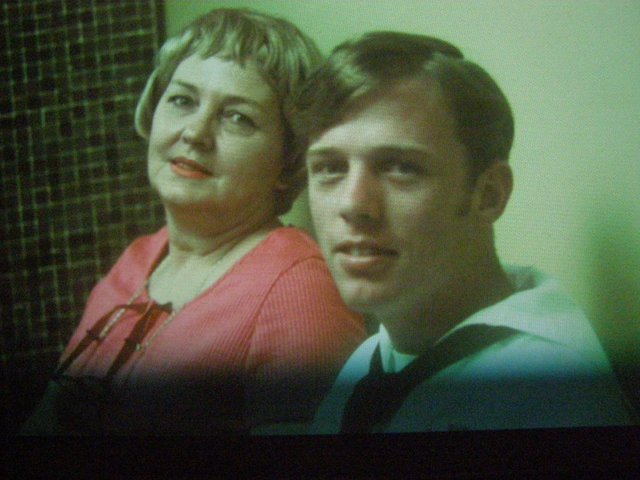 PA300047
I found these next few pictures scrolling on one of the computers in their office. Early 1960s. Had to have them, so I took pics as they scrolled by.

This is mama and brother, Stephens. He has his Navy uniform on, so I suppose this was either before Viet Nam, or perhaps he was home for visit.

I just noticed that he and mama have similar smiles.
Olympus Imaging Corp. SP510UZ
Full EXIF / IPTC
Photo 26 of 256, PA300047.JPG, 50KB, 640x480, 7 Hits
Other Sizes:
Small
Medium
Large
X-Large