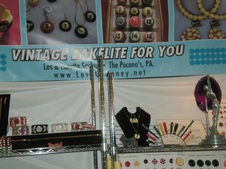 1
Click on the photos to enlarge them...I think you will get a better idea. I took these photos at the Tucson Gem and Mineral Show in 2009.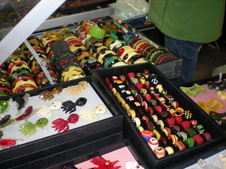 2
The sign says Vintage Bakelite and it is not. Enlarge the photos and take a look. I think you will agree.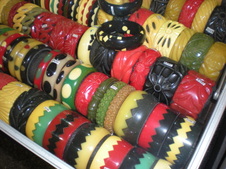 3
The prices on these were high. I didn't talk to the lady seller. There is no arguing at this point. It is strictly buyer beware. And that is one reason I put these photos up for you to see.