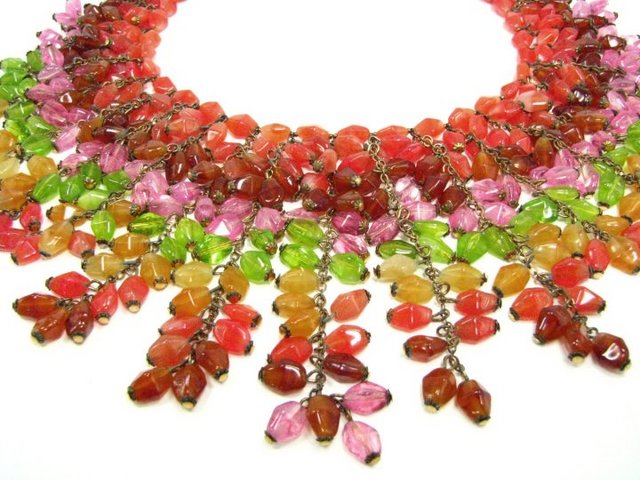 I talked to Millie Petronzio, and she told me that she did indeed make this necklace. It is the same one, in different colors, as the set in Cathy and Sheila's book on page 230.

Millie was the original designer of this piece....she started with Haskell in the 1980's.

I can't imagine the work that went into this piece....there are zillions of beads here!
Photo 103 of 116, haskellebaycl2.jpg, 75KB, 640x480, 32 Hits
Other Sizes:
Medium
Original