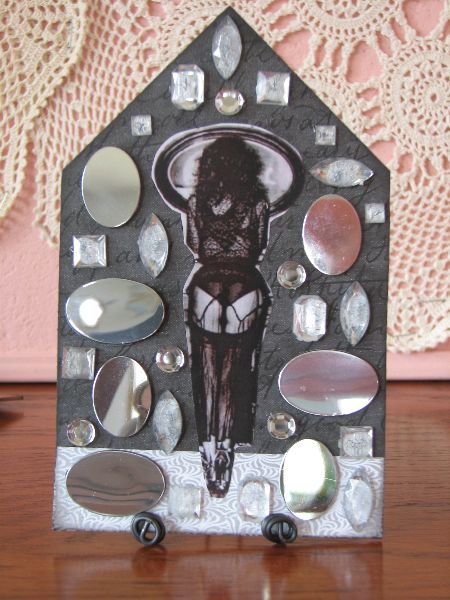 8223 Could not find Inner Beauty
Title: Even in the house of mirrors, she could not find her "inner" beauty.

Black white and silver, the main colors. A variety of reflective embellishments were used to create the mirror effect.

4 x 6.5 inches

This row house includes the wire display stand shown in the photo.