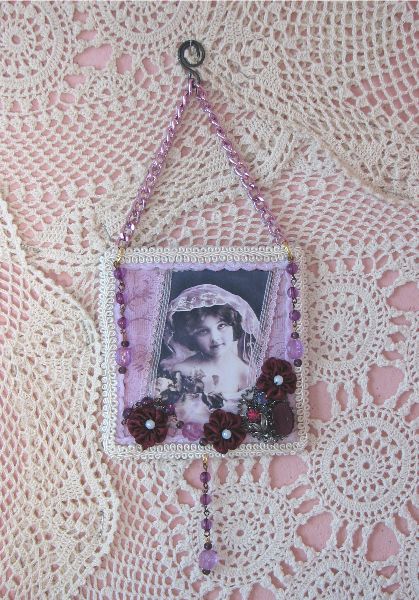 8205 Mauve Innocence
Available in my Etsy Shop

http://www.imagesbykim.etsy.com

Price: $9.99
shipping: $4.00

Decorated in shades of mauve this little sweety is Mauve Innocence.

4 x 4 art with a chain hanger.

Using a variety of design and vintage image reproduction, braid and lace trims, silk ribbon flowers, a found vintage jewelry piece and several beaded dangles.

Photos also show a wire stand and I am including the wire stand for a table top display alternative.
Photo 154 of 161, 8205 Mauve Innocence.jpg, 84KB, 419x600, 104 Hits
Other Sizes:
Original