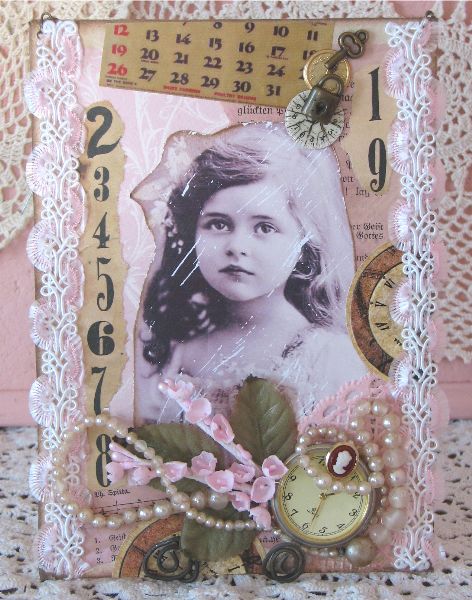 8206 Time waits for no one
ZNE Altered art mixed media collage 5 x 7 art vintage shabby Time waits for no one.....

Available in my Etsy shop
http://www.imagesbykim.etsy.com

Price; $12.99
shipping $5.00
Shades of pink and brown, Time waits for no one......

5 x 7 art piece with chain hanger.

Photos show a wire stand as a table top alternative, I am including the wire stand with this piece.

Made with a variety of designer and vintage papers, a vintage photo reproduction, many embellishments including a piece of a vintage faux pearl necklace and a found watch face in glass. Edges are trimmed in a delicate pink and ivory braid trim.
Photo 151 of 161, 8206 Time waits for no one.jpg, 74KB, 472x600, 114 Hits
Other Sizes:
Original