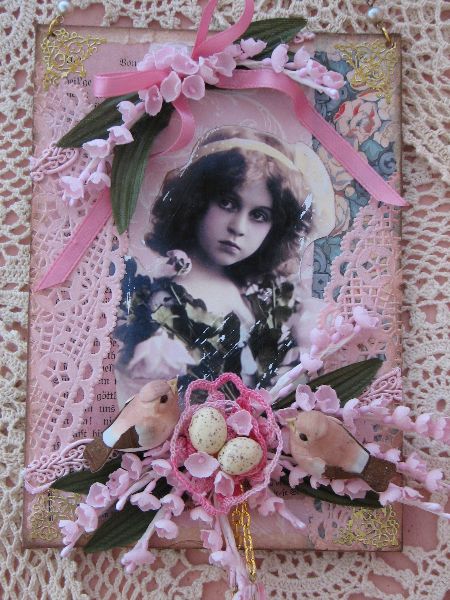 8211 Spring Blossoms
Title: Spring Blossoms 5 x 7 art hanger.

Listed on ETsy at $14.99

Spring, pink and flowers were definitely on my mind! This art card is my pride of the week!

I used a vintage image repro. Paper lace and braid trims, ribbon, silk flowers, leaves, a small crochet doily is the nest filled with eggs and the 2 matching mushroom birds guard their nest.
The hanger is made with a strand of chain linked faux pearls from a vintage jewelry find.
Ink distressed and stained for a vintage aged look.
Photo 144 of 161, 8211 Spring Blossoms.jpg, 76KB, 450x600, 99 Hits
Other Sizes:
Original