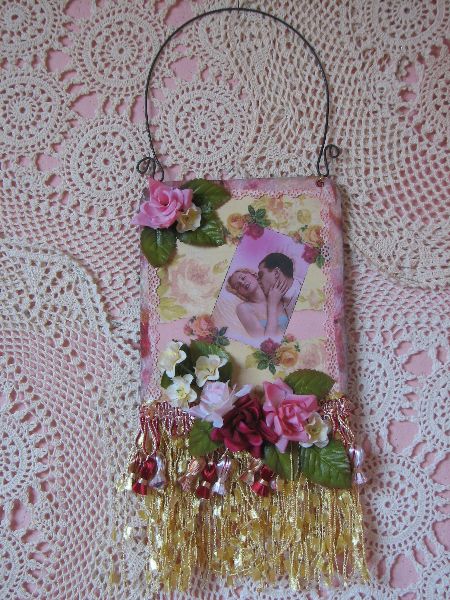 8225 Sweet Dreams in Rose Linen
Sweet Dreams in Rose linen.

A 5 x 6 inch hanging art card, approx 14 inches with fringe and hanger.
Made with a variety of designer papers, vintage image reproduction, silk flower embellishments and an assortment of fringe and braid trim. Finished with a black wire hanger.