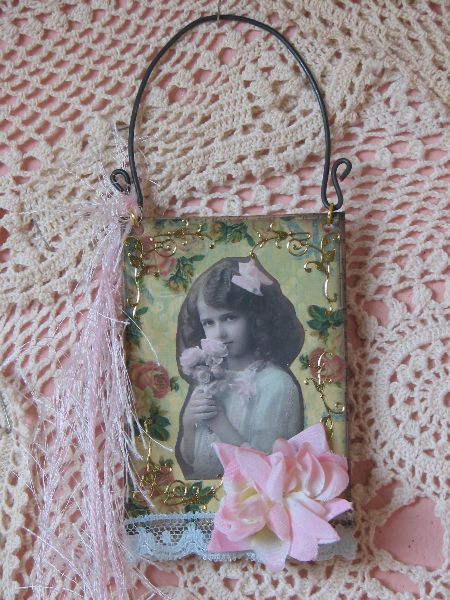 8227 Pink Roses
Pink Roses

A delightful ATC ACEO artist trading card.
Made with a variety of papers and images, trimmed along the bottom with vintage lace, and embellished with silk roses to match the flowers the little girl is holding.
A wire hanger for hanging, and finished with some phloo phloo fibres.
Photo 133 of 161, 8227 Pink Roses.jpg, 76KB, 450x600, 90 Hits
Other Sizes:
Original