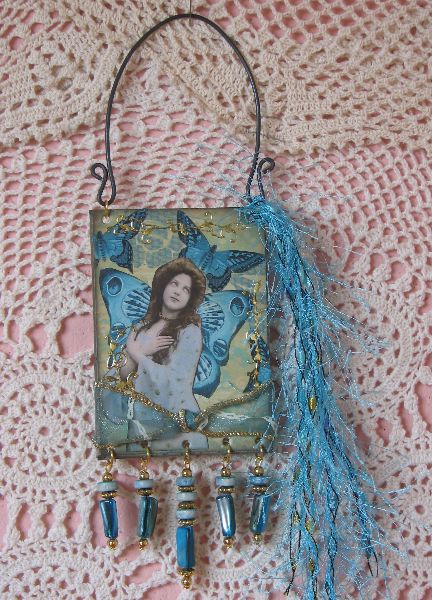 8229 Play with Butterflies
To play with the butterflies, you should have wings.

Artist trading card ATC ACEO with wire hanger.

Made with a variety of design and vintage papers, a photo repro, and assorted images. Trimmed with matching organza ribbon tied in a knot bow.
The bottom of the card is trimmed with hand beaded shell and wooden beads to match the card. Final addon was some phloo phloo fibres tied around the hanger.
I really loved working with this color this week!